Gwyn contacted us via the website to arrange a visit. We attended to discuss the job and from the outset we knew the budget was 15k.
As conversations developed and we started to formulate an initial design, it became clear that to stay within the 15k budget, serious compromises would need to be made against what Gwyn & Bibi really wanted to achieve.
The burning desire was for this room to become the family hub but for this to happen we would need to remove a wall and part of the roof to make some more space.
We ran some alternative design, which included a lot of building work such as:
• Moving a boiler
• Taking walls out
• Installing roof windows
• New floors throughout downstairs
• New cloak room
• Relocation of gas & electrical services
• New patio doors
• New windows
All this work, although it inflated the original budget to 25k, was necessary to make way for the kitchen to be laid out to give this family the space they really wanted without compromise.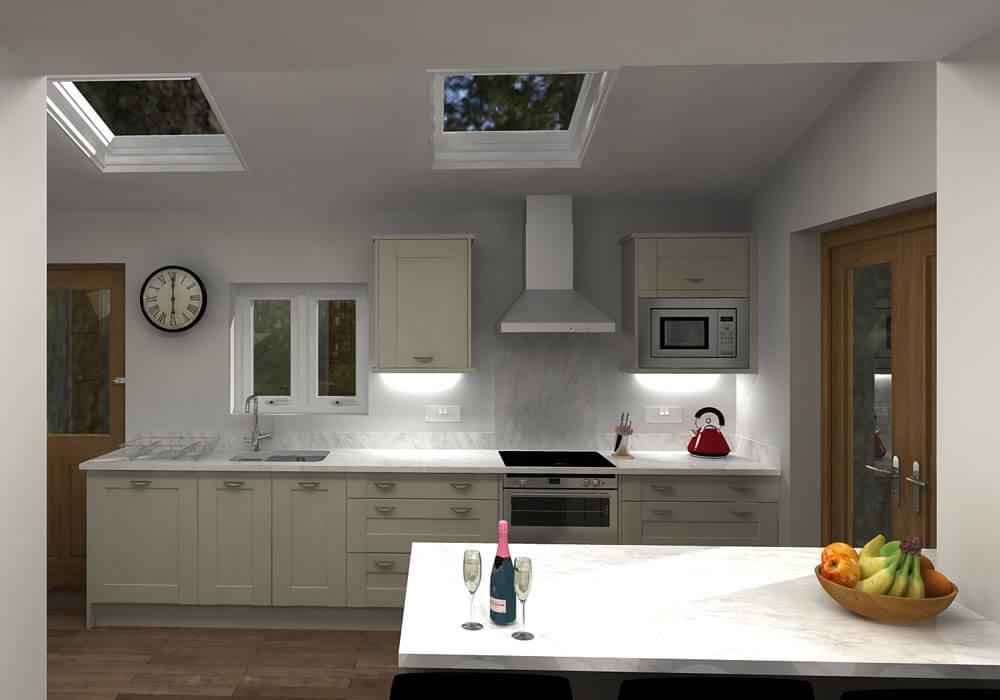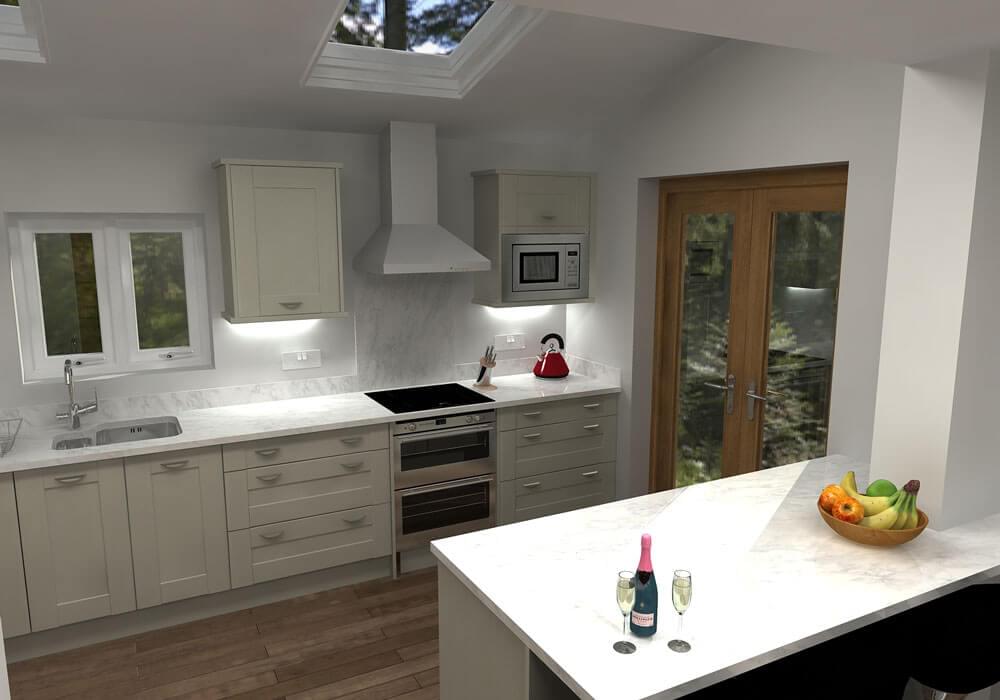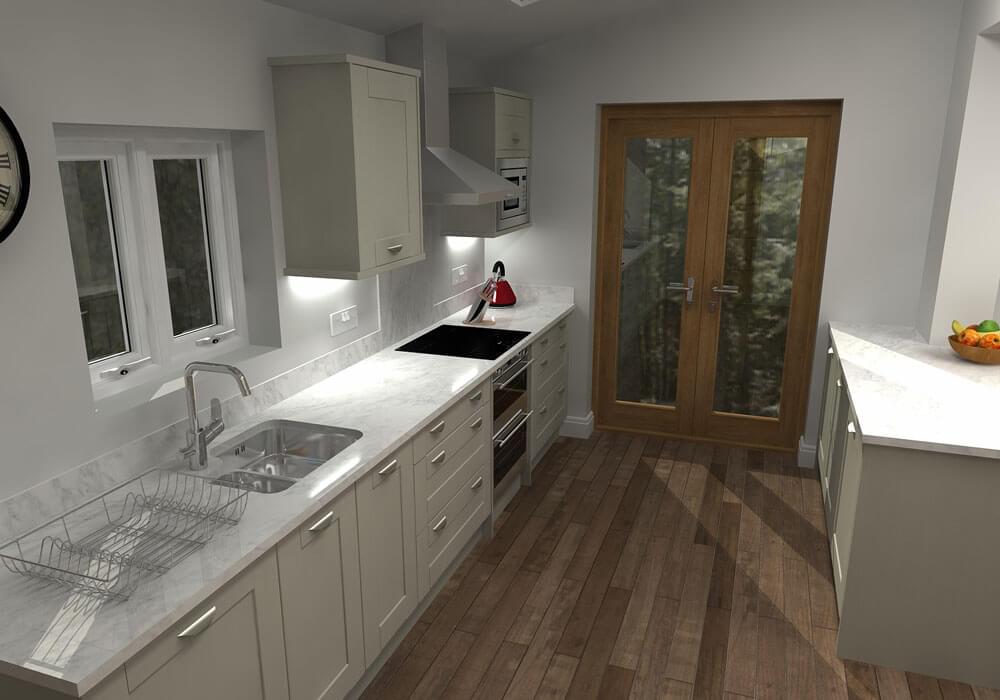 Once we had agreed on this design we moved onto the virtual reality design experience.
We used our VR headsets to allow them to see their new kitchen in a virtual world.
Walking around the room, opening the doors to check spaces, experimenting with different colours and products, getting a good the look and feel of their new kitchen, before any work has even started!
After the virtual reality experience is done, we returned once more to do our final measure and advise the Eldred family how to prepare for the installation & book a date when this was likely to begin, we were looking at an 8-10 week lead in time.
When taking on a project in your own home, and a home you intend to live in for a long time, it is always worth really getting what you want, even if it costs more and even if it takes a bit longer to save for it, don't compromise!
The final specification:
• Light grey real wood doors
• Antique brass handles
• Quartz worktops with upstands and full height hob splashback
• Ceramic undermount sink
• LVT flooring throughout
• AEG Appliances
This is what the kitchen looked like before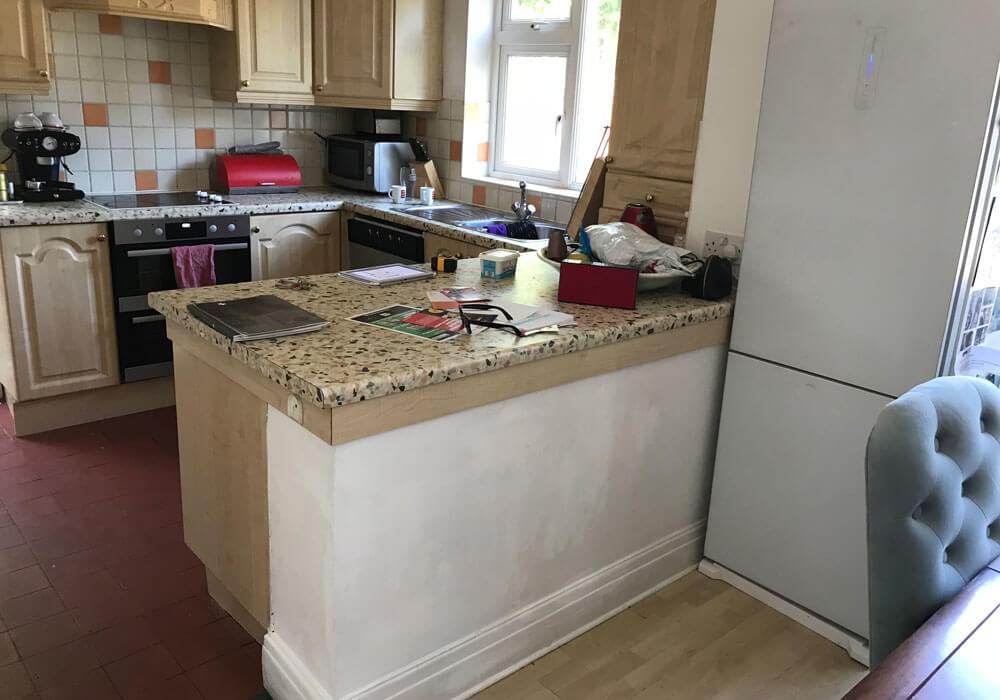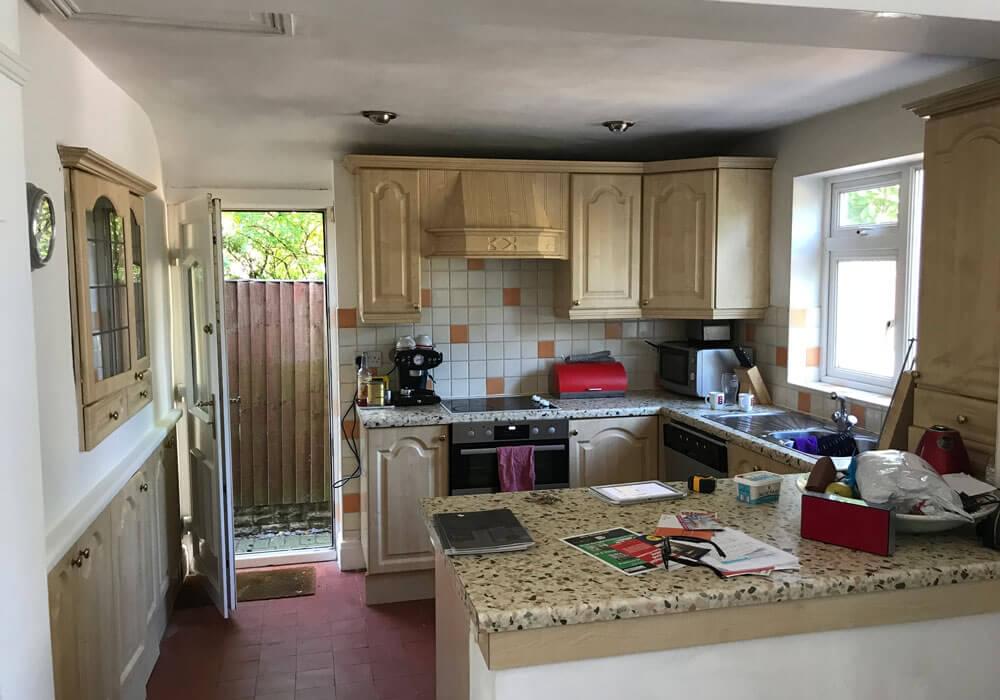 Here you can see the work involved and what the space looked like as things progressed.
Works were planned to minimise disruption to the family living in the property during the installation.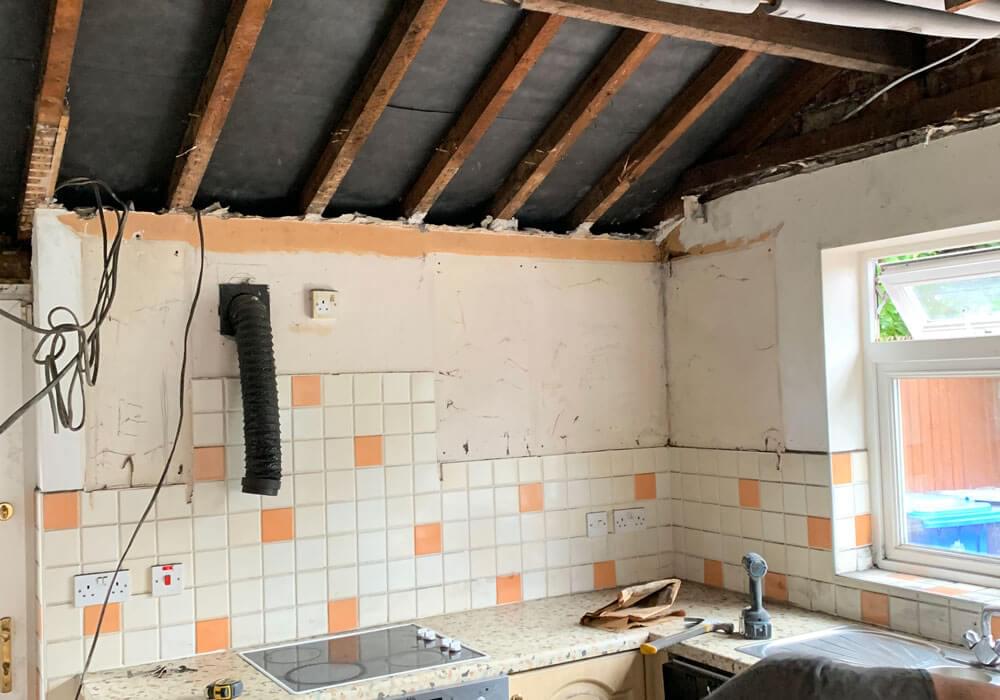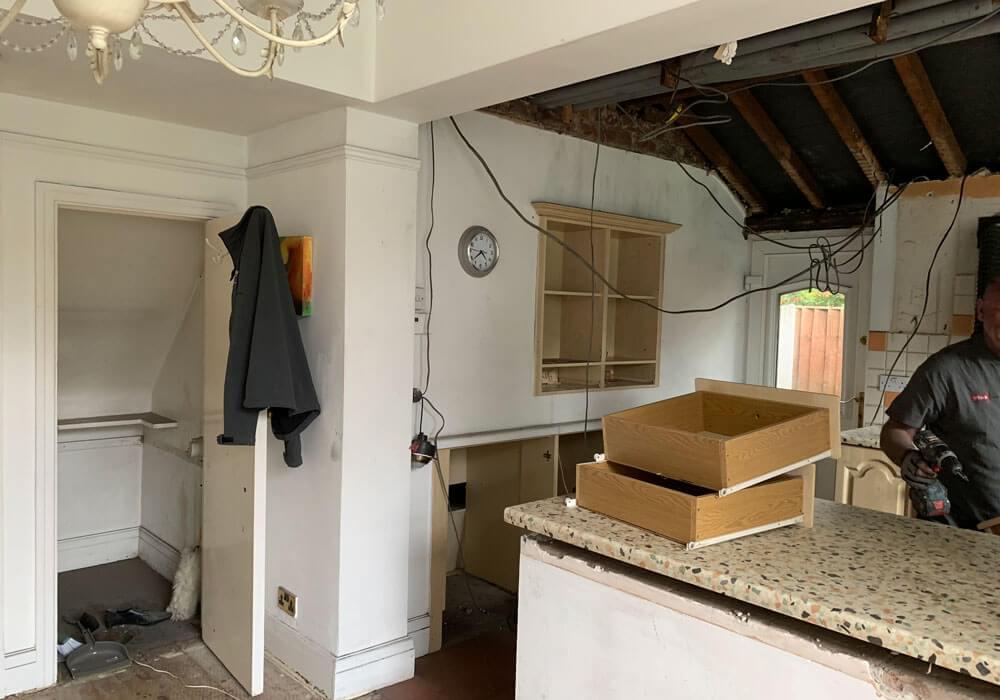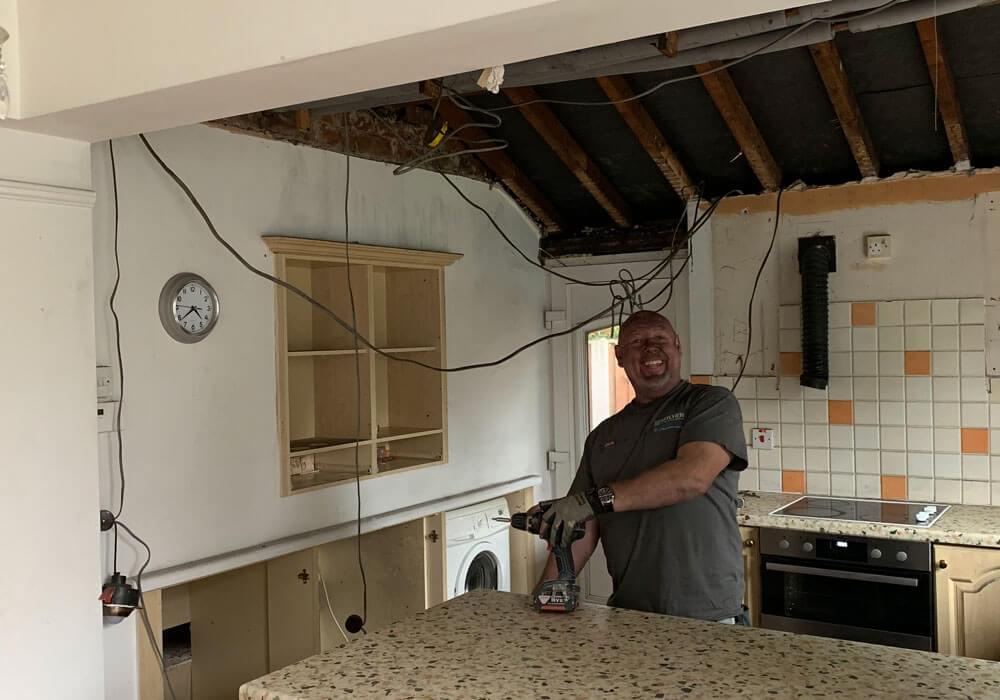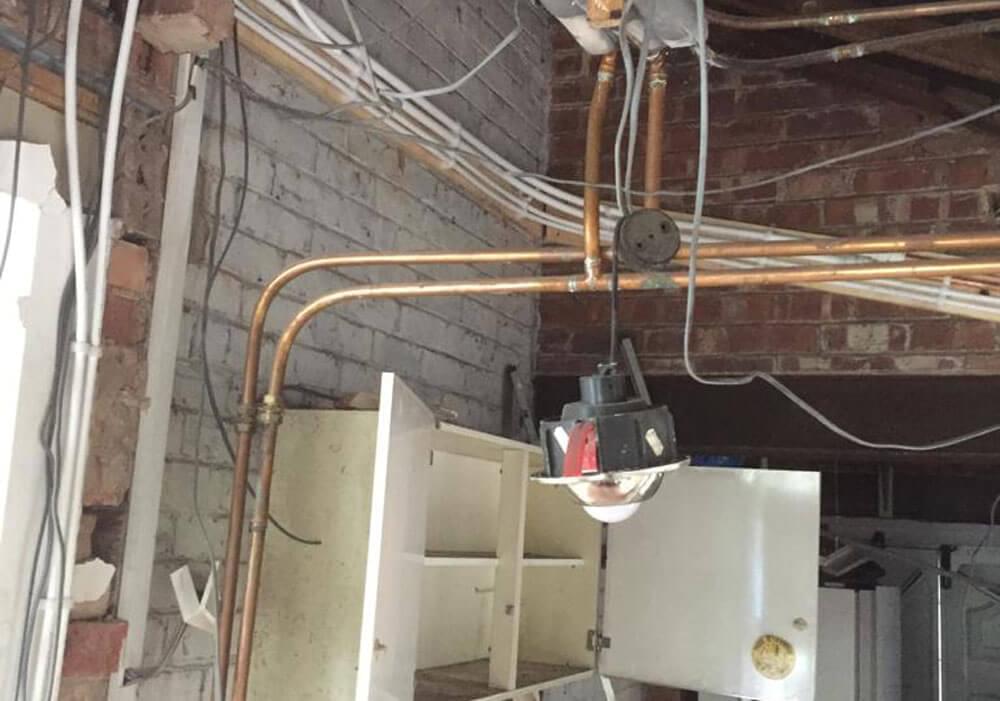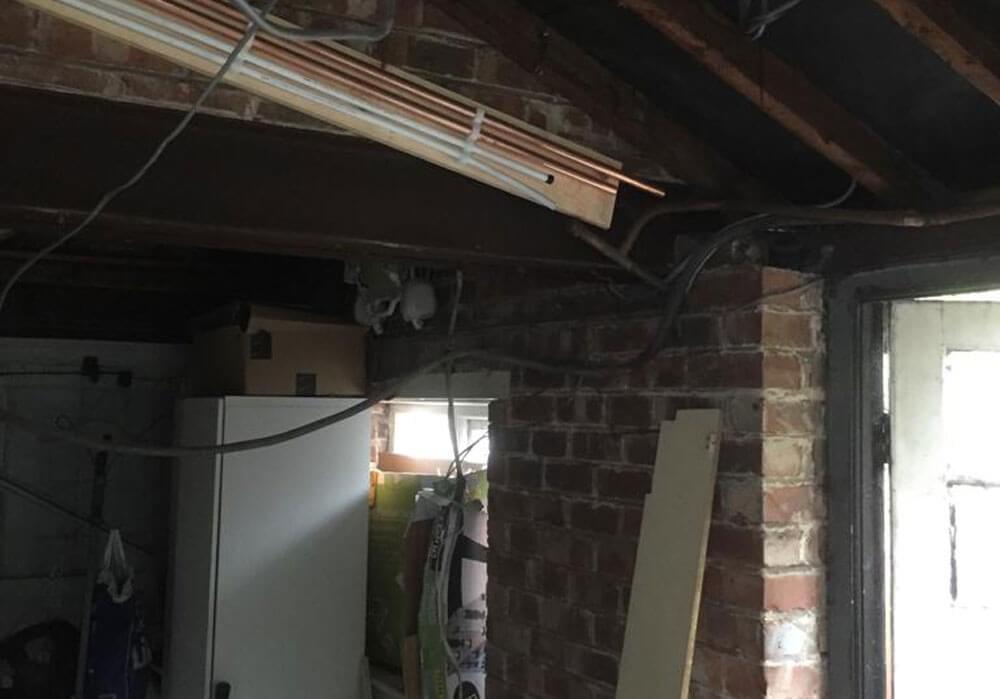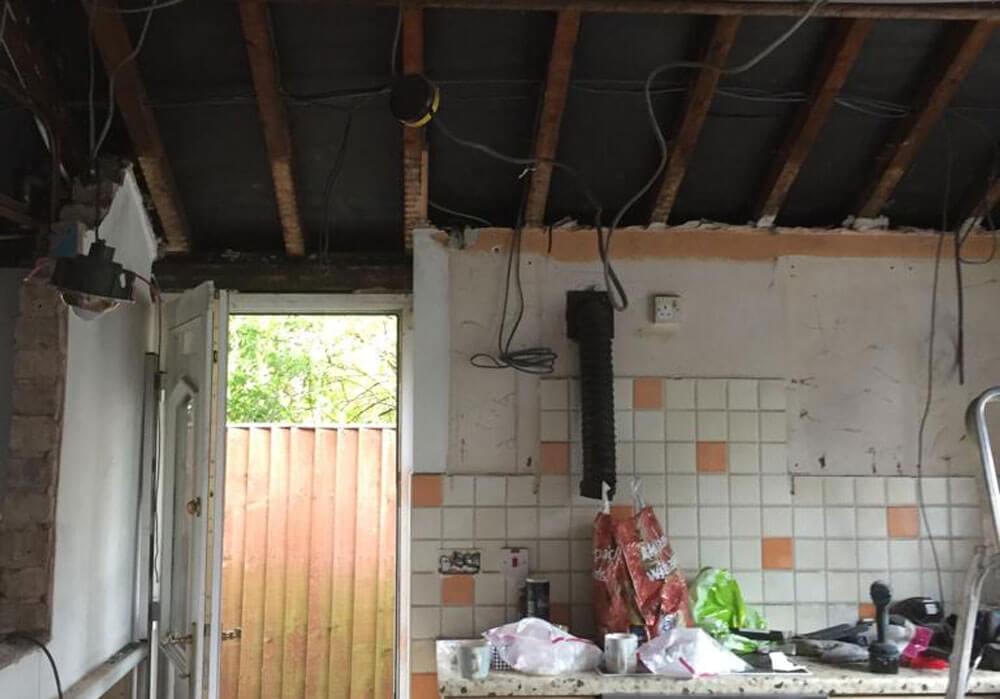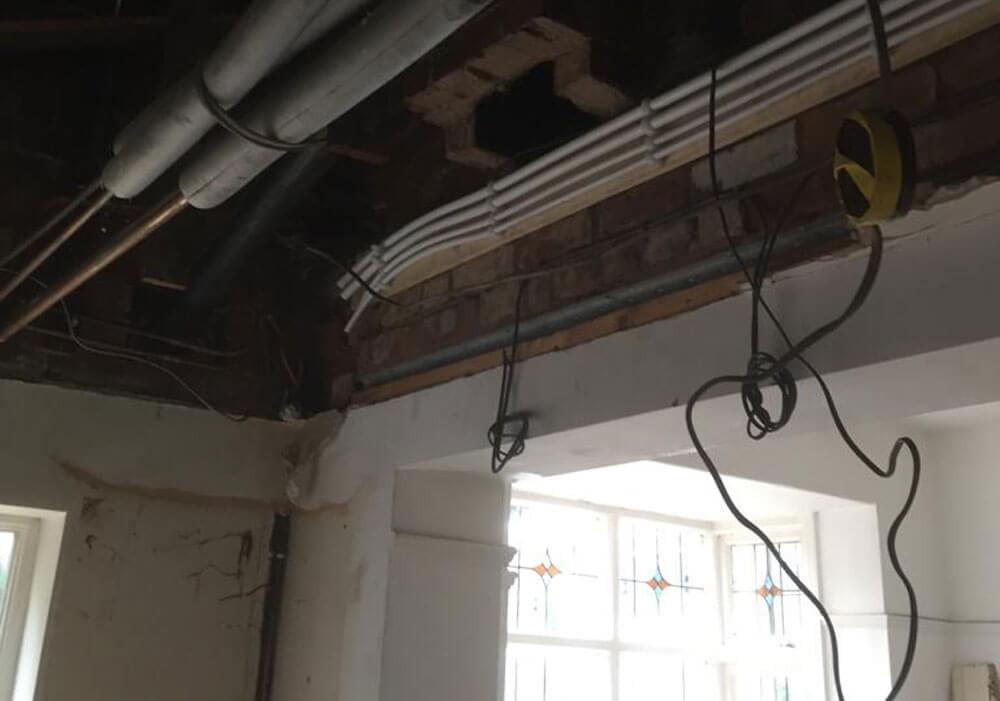 The project lasted 5 weeks in total, due to the amount of building work required, the kitchen was a small part of a bigger project. All elements project managed in house by ourselves.
As you can see from the images below, the end result speaks for itself. This space is now the family hub.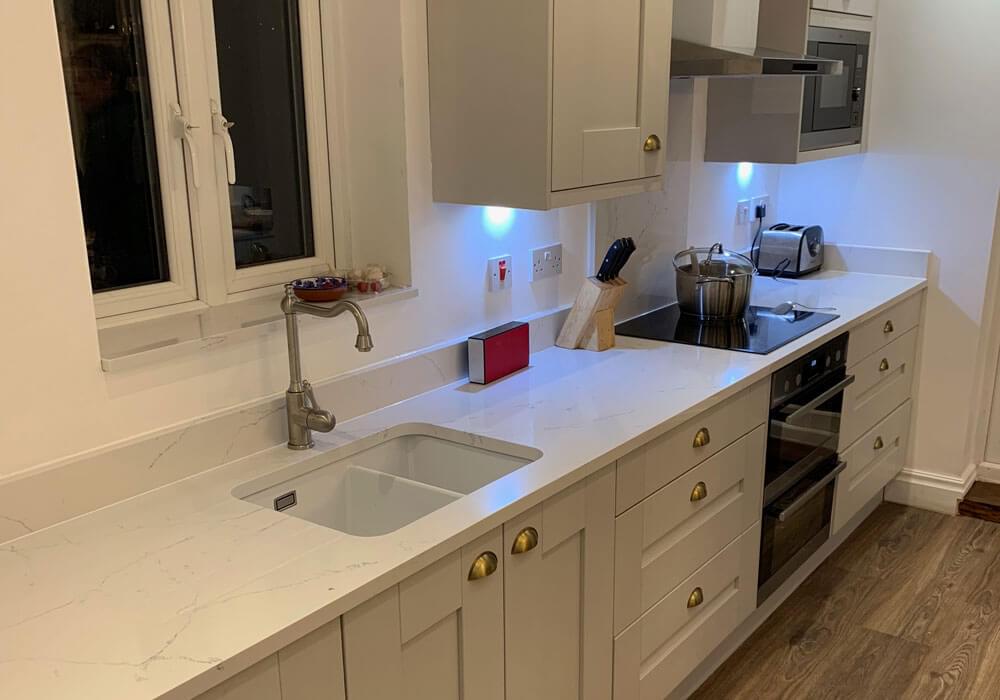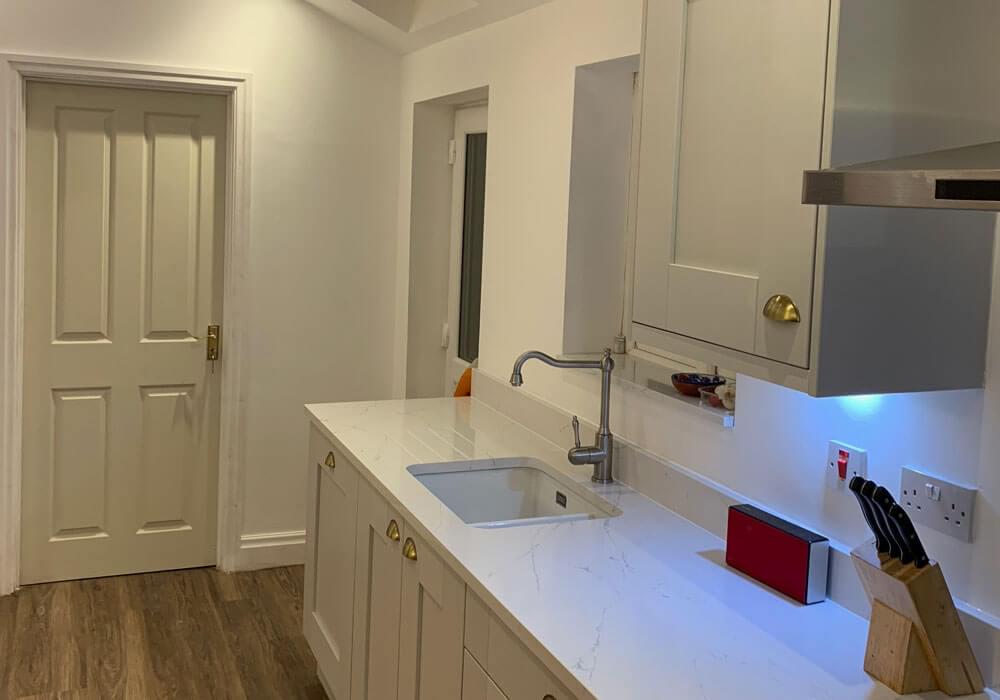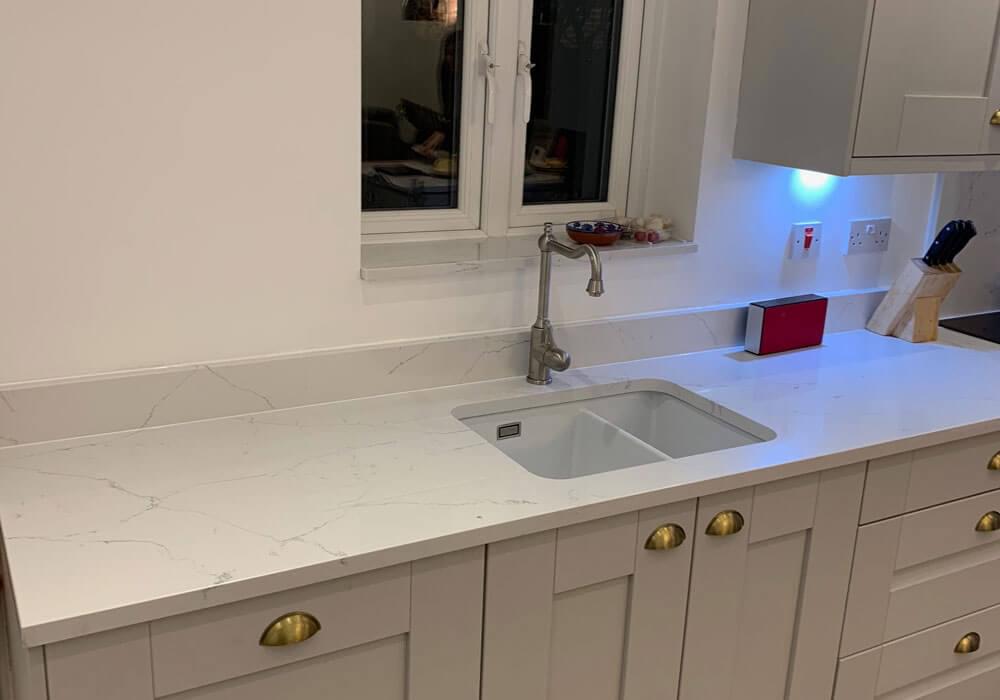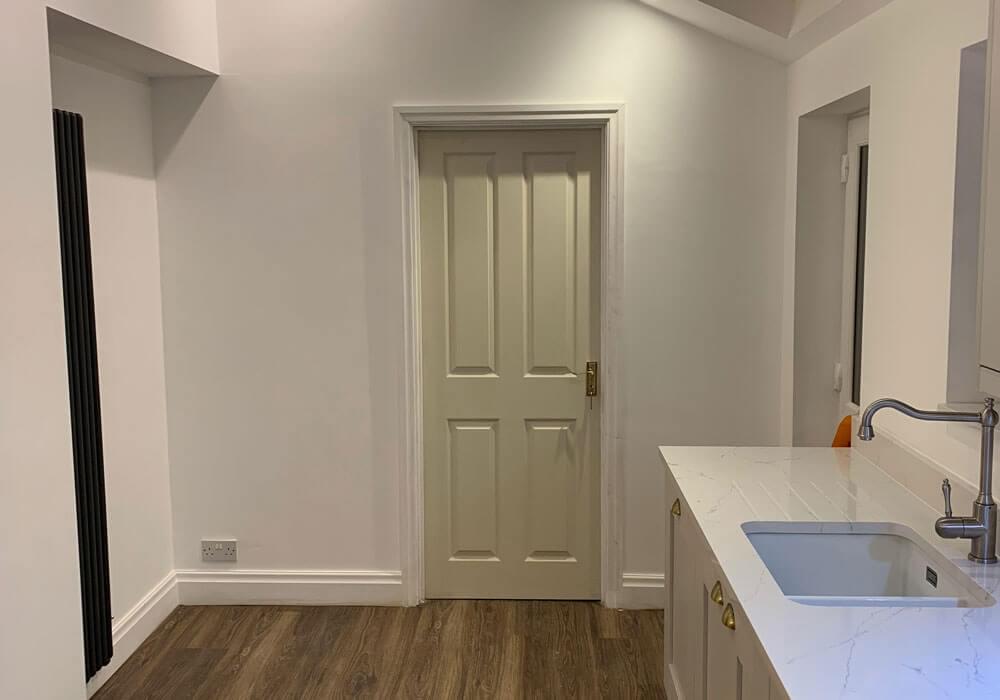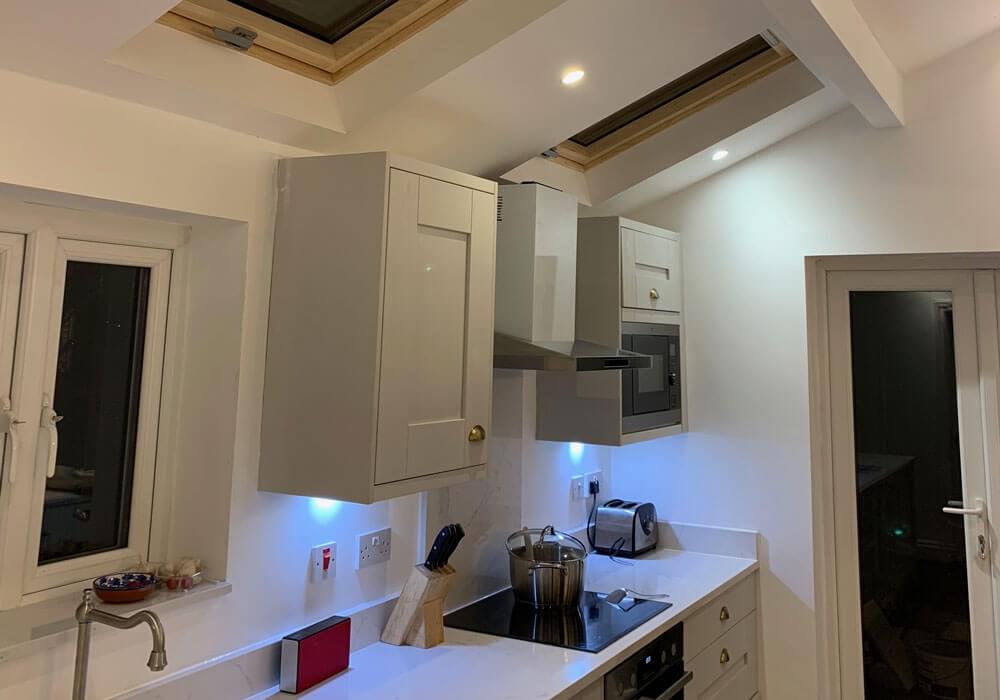 A big thank you to Aaron and his team at Kitchen installation services! We are extremely happy with our New kitchen. The professionalism from start to finish was impeccable. A special mention to Mike who carried out the work, his craftsmanship was amazing to see throughout the building process. The project took 6 weeks in all, with few adjustments along the way to make it how exactly we wanted it. The Team providing a can do positive attitude throughout, left the place each day tidy and worked around the needs of the family. Thank you …. Bathroom next!

Gwyn Eldred