The Windsor Range
The beading detail on the Windsor range really gives that British country cottage look that I love. Use the barrel pilasters for extra character.
Timber Shaker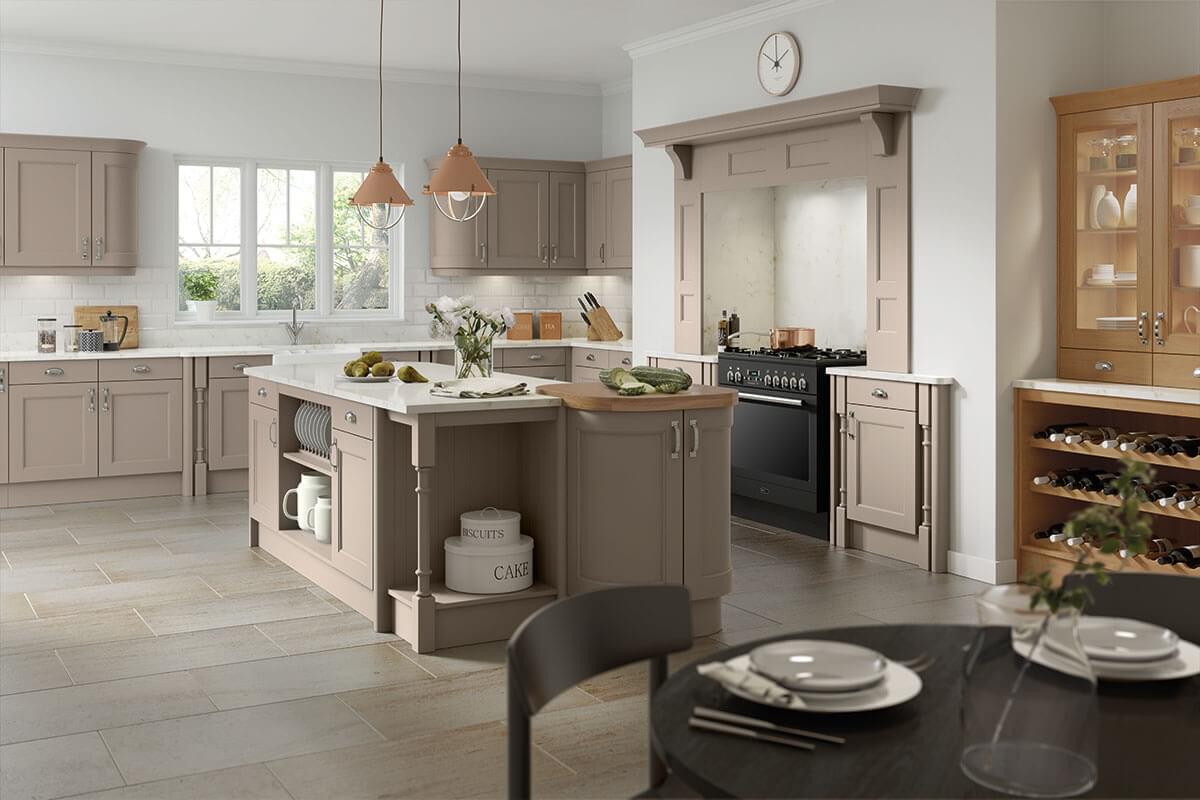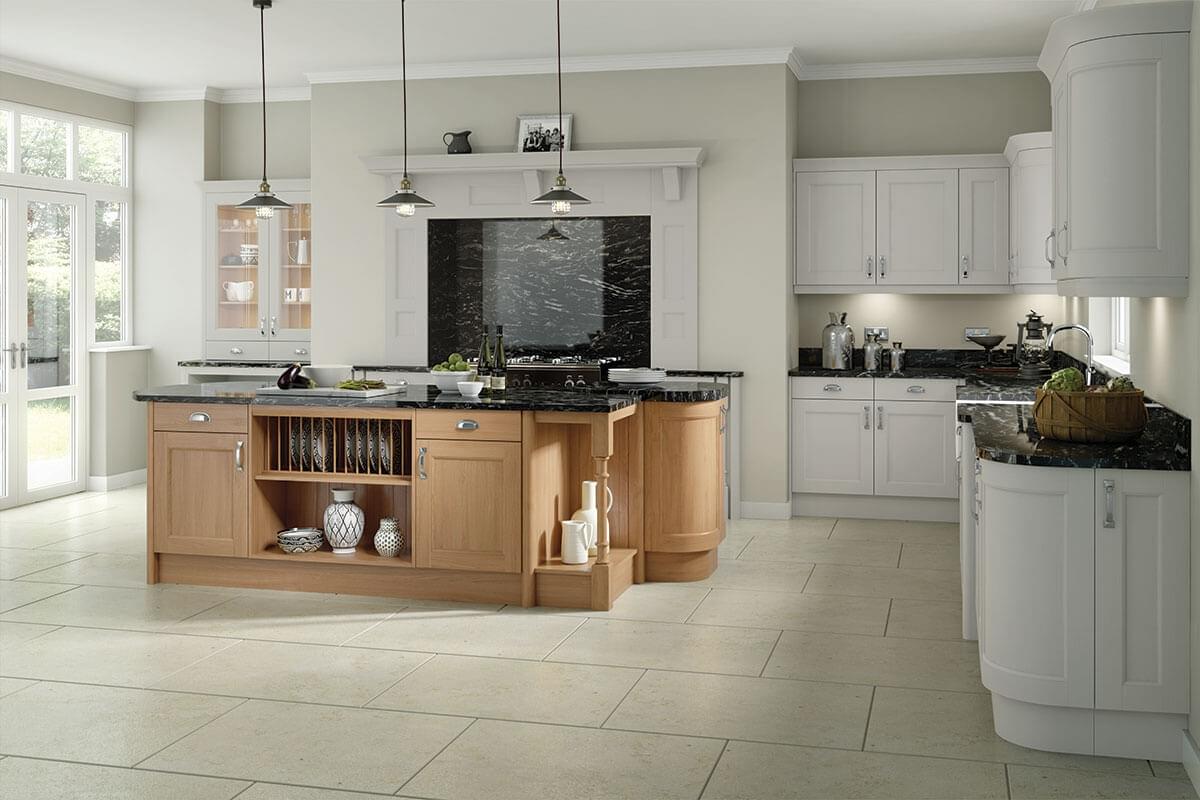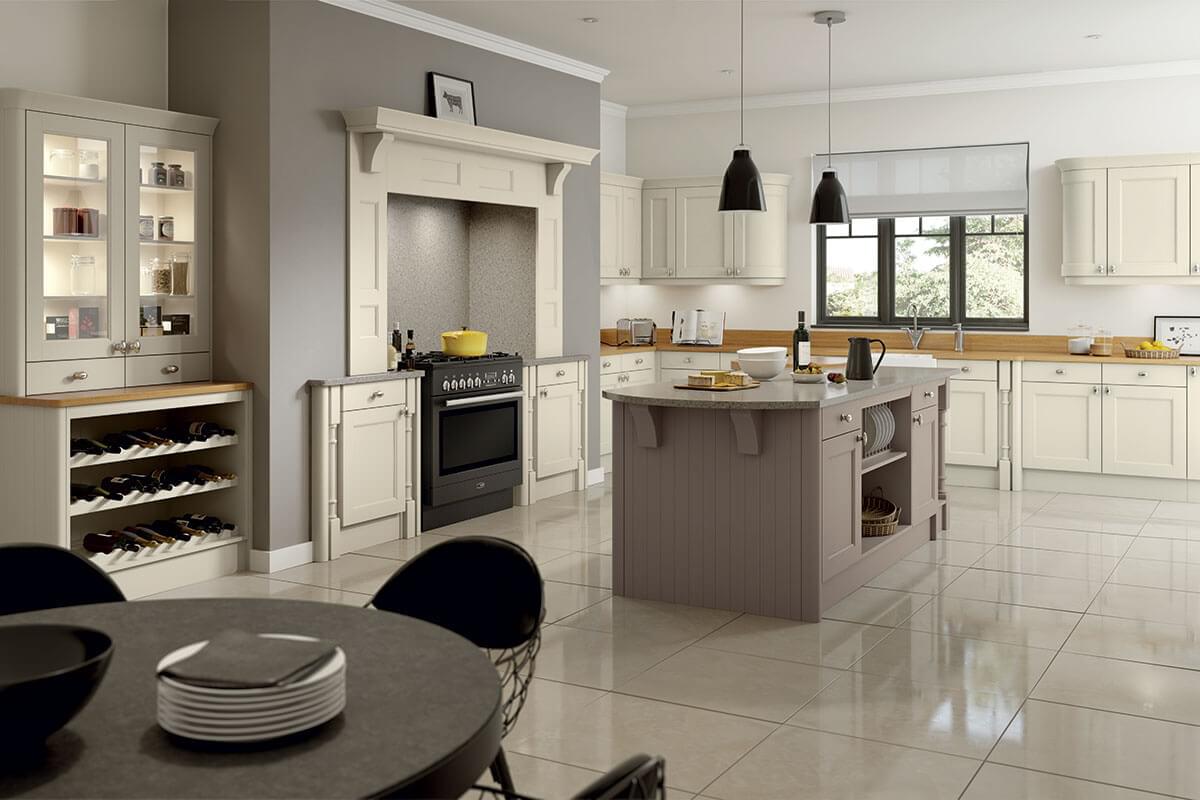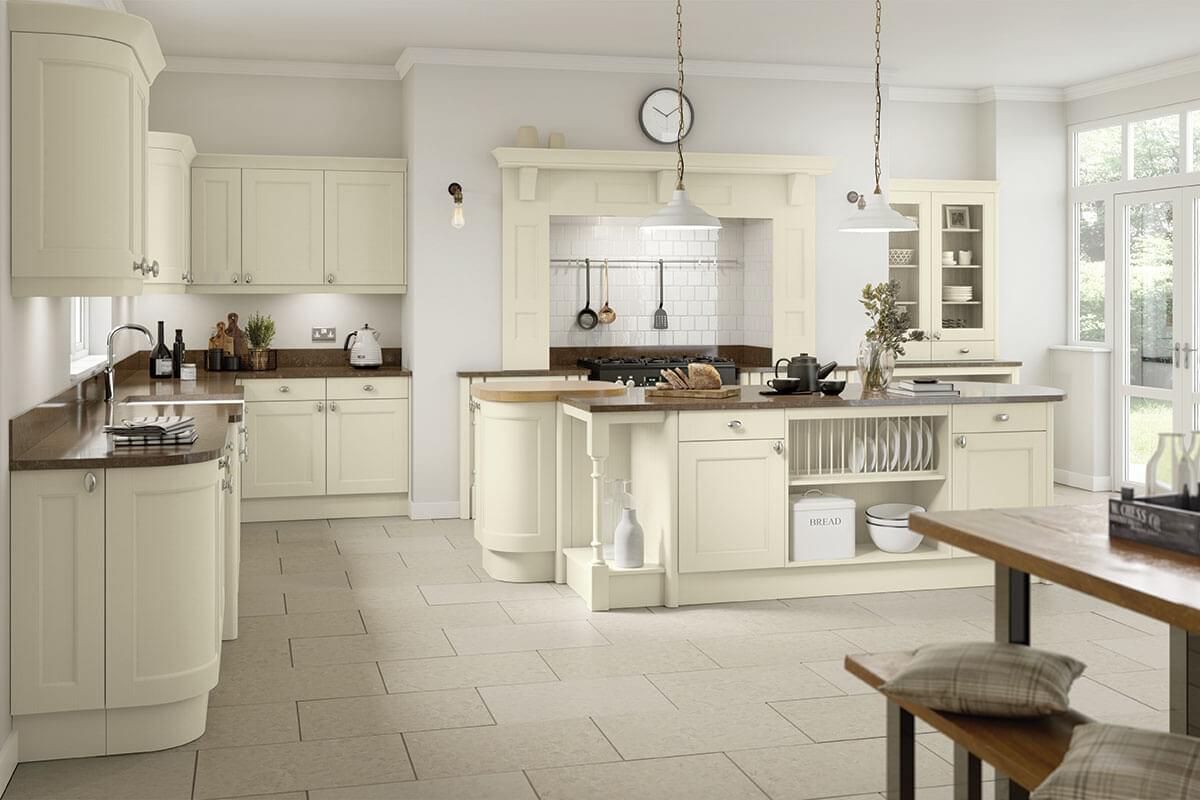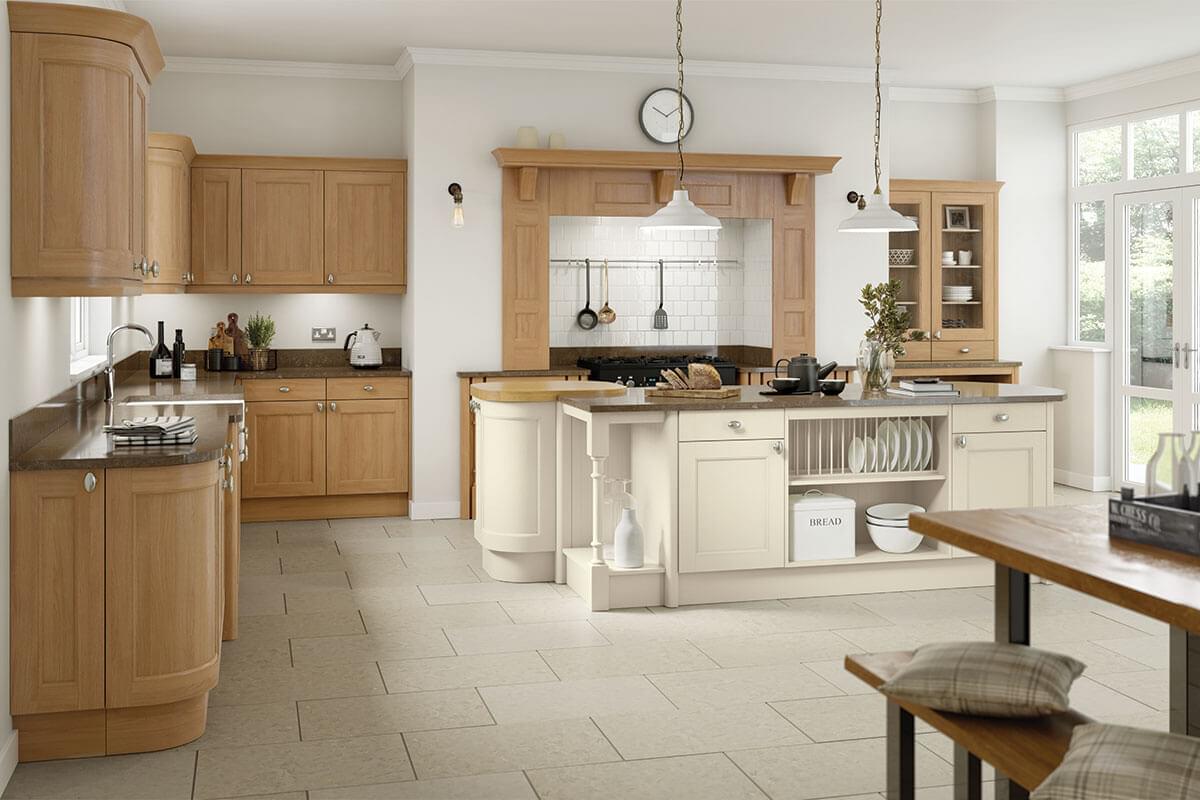 If you're searching for the ultimate traditional kitchen then you've found it! Windsor doors are constructed from timber in a 5 piece shaker door with internal beading around the frame to provide even more definition. The timeless choice of oak is augmented by 4 hand painted colours, yet the timber grain remains highly visible. Look for the likes of pilasters, columns, mantels and corbels to make every zone of your kitchen distinct.
Available in 5 matt colours:
Hand Painted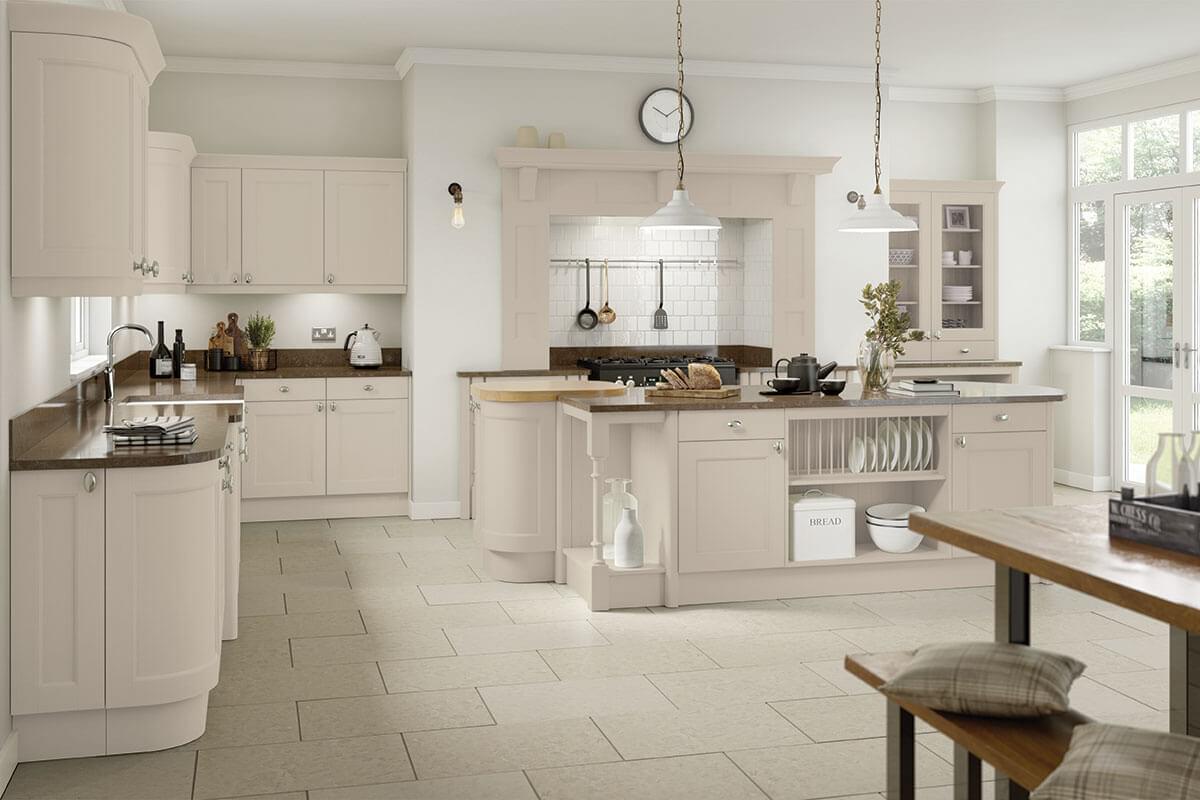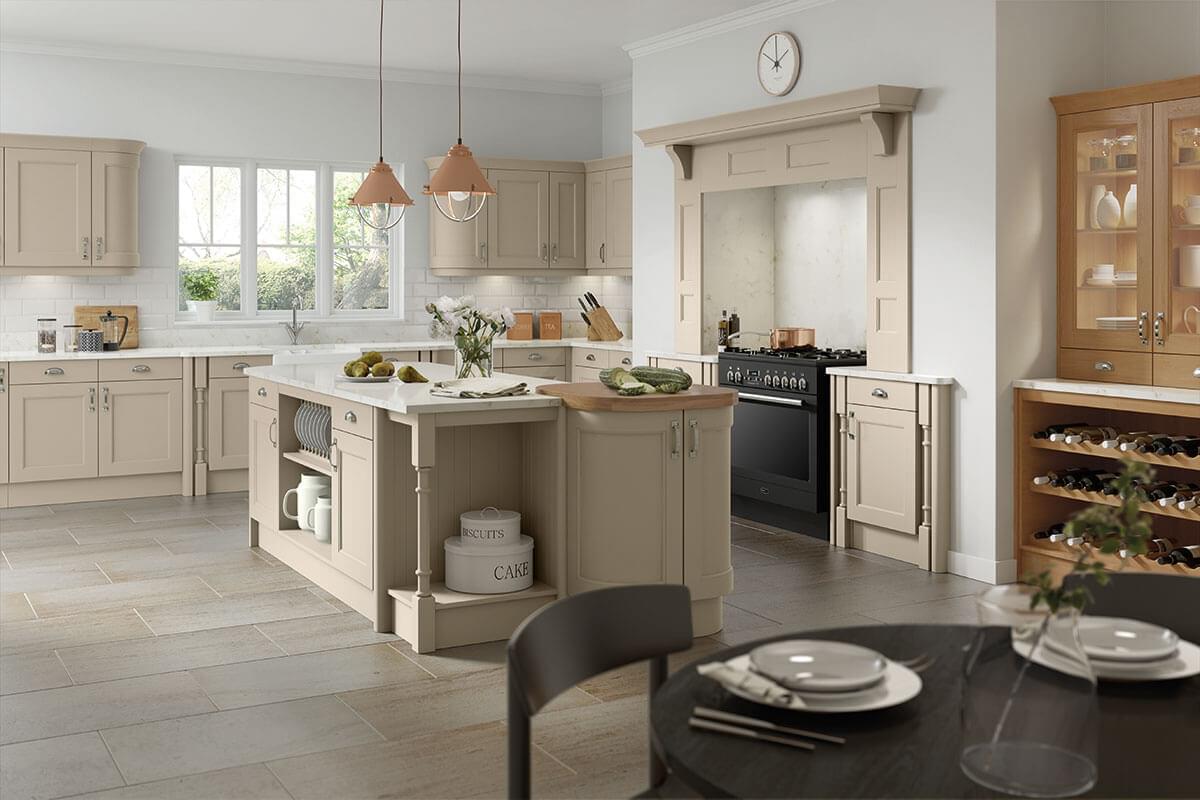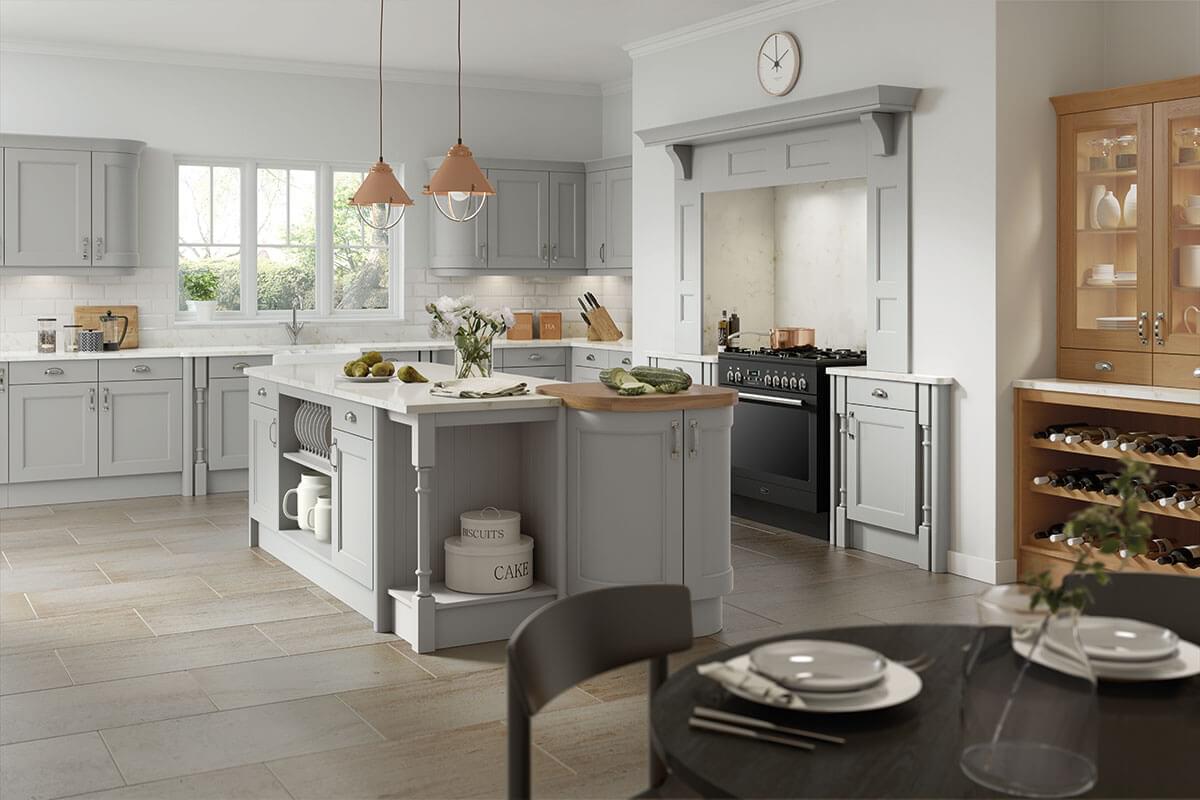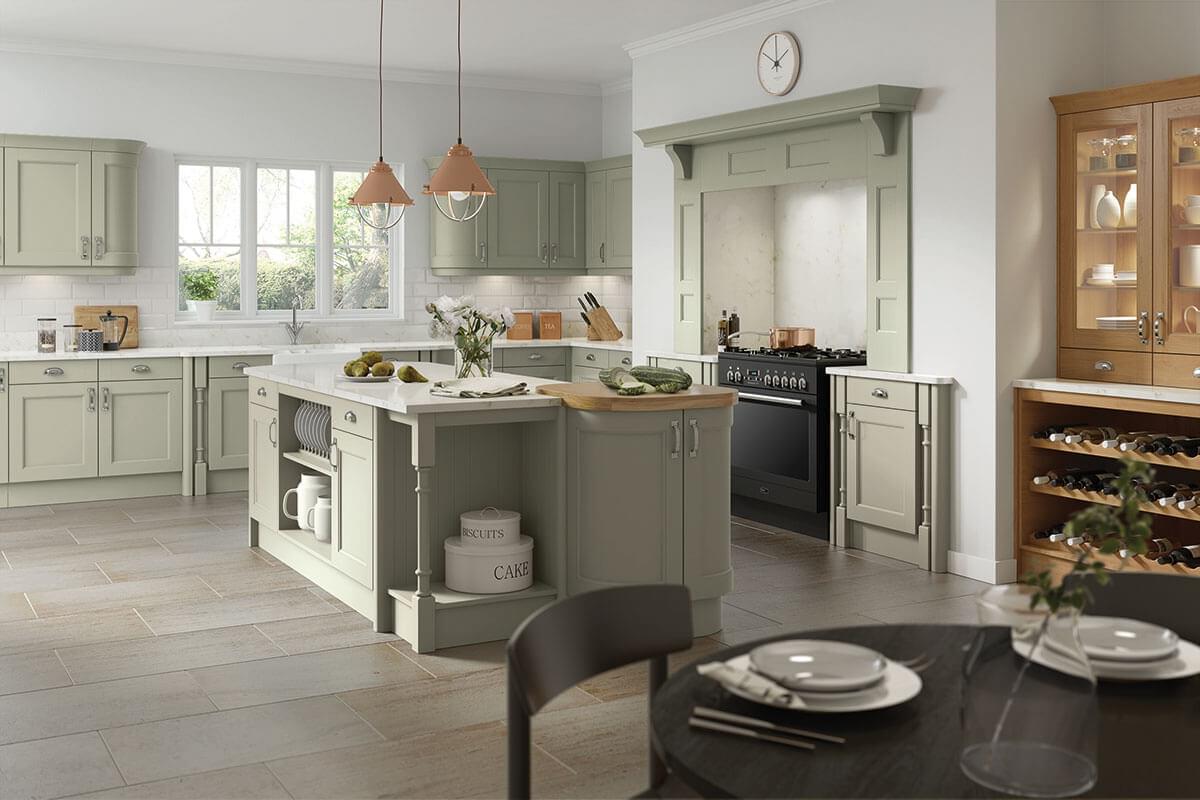 The vast array of components within Windsor allows you to create a highly personal traditional kitchen and the unique look is heightened further by the hand painted options. The timber grain, a statement of quality is still apparent through any painted colour option ensuring your choice is a timeless one.
Select from a palette of 20 standard colours or let us colour match to your sample.
We have categorised each range into 4 different tone groups, to help you choose the ideal colour for your home: