The Vivo+ Range
I love the simplicity of Vivo+ with it's mirror like finish in gloss and tactile finish in matt. The new indigo tone looks stunning and I'm a big fan of the full height larder doors.
Gloss Slab Design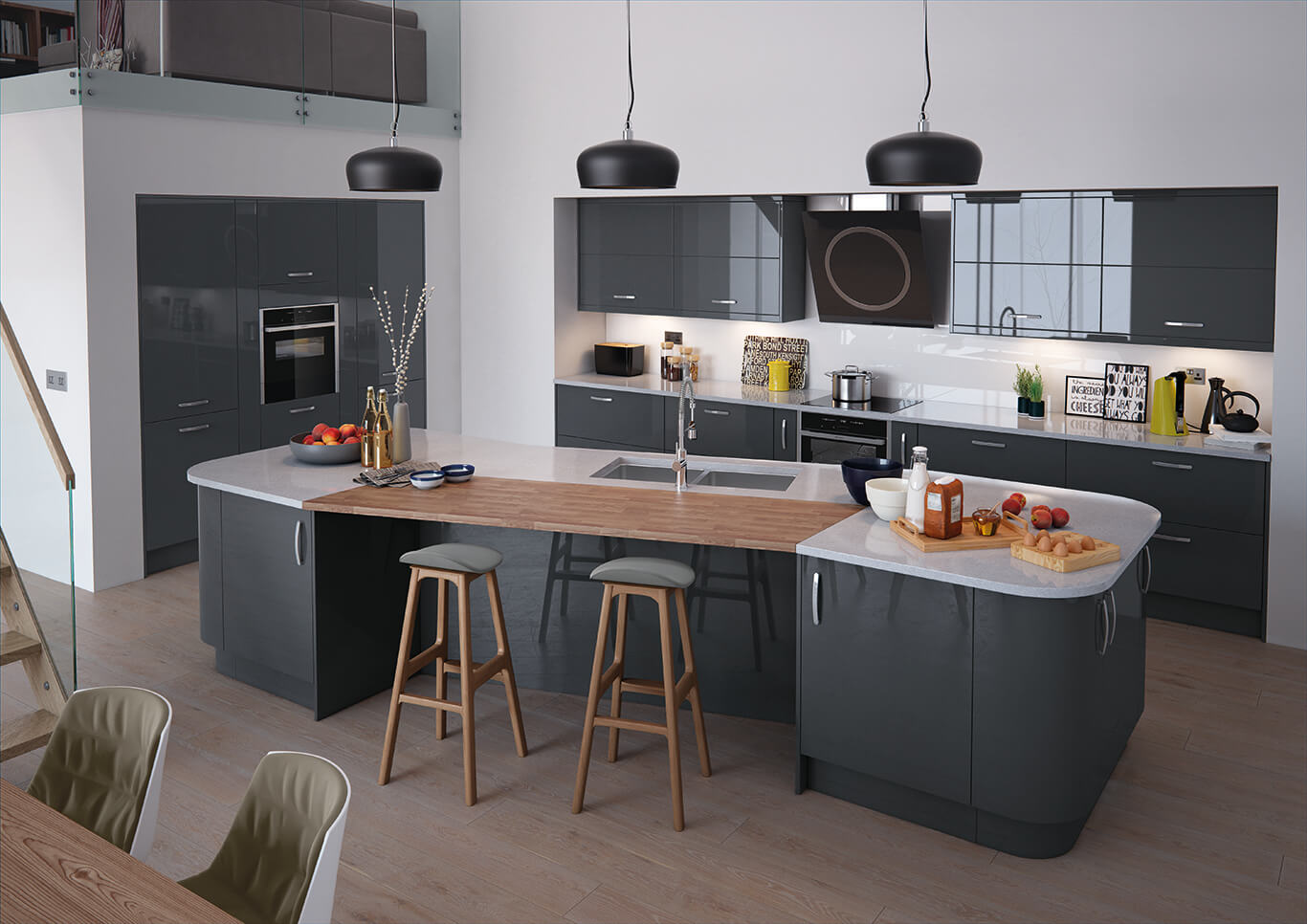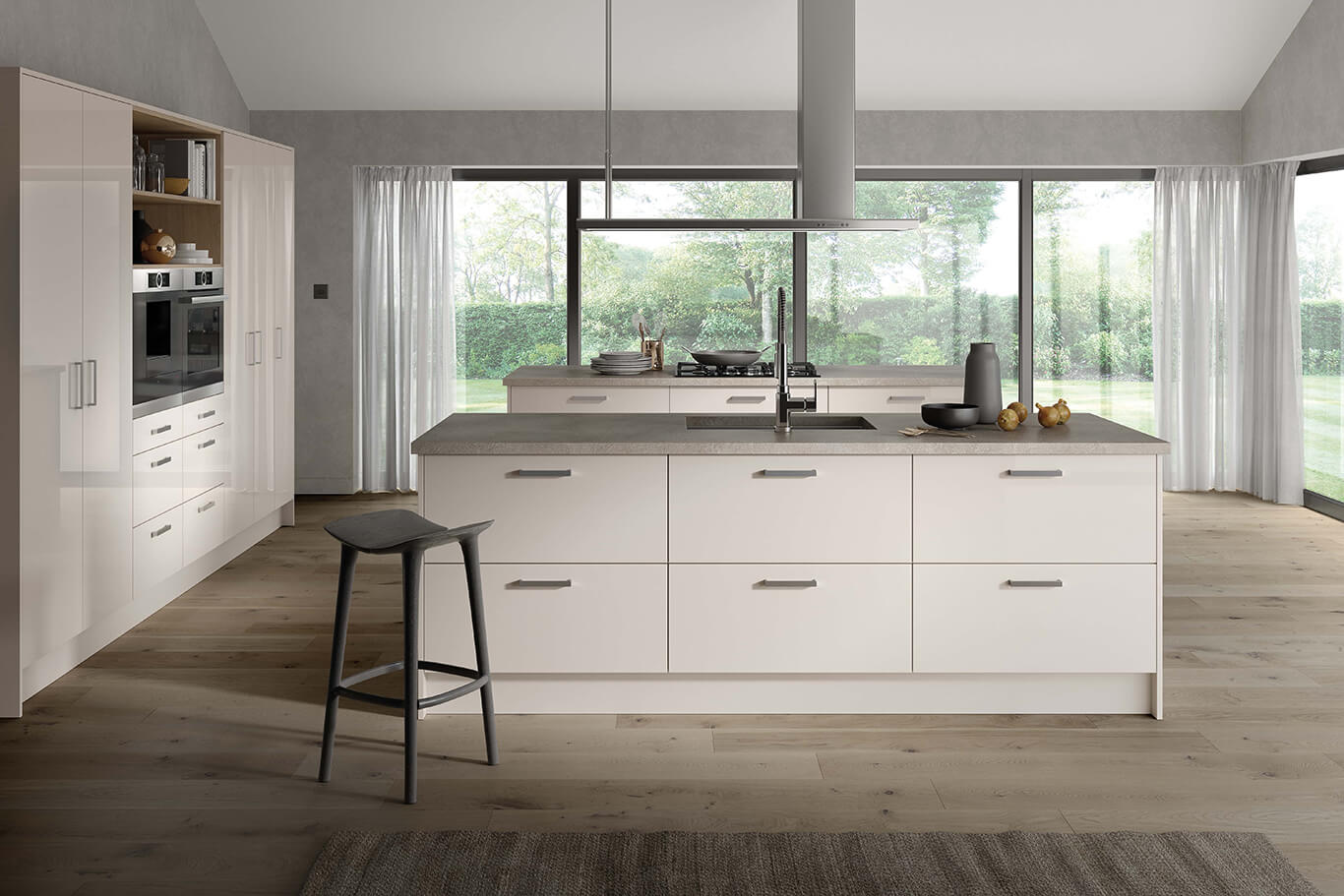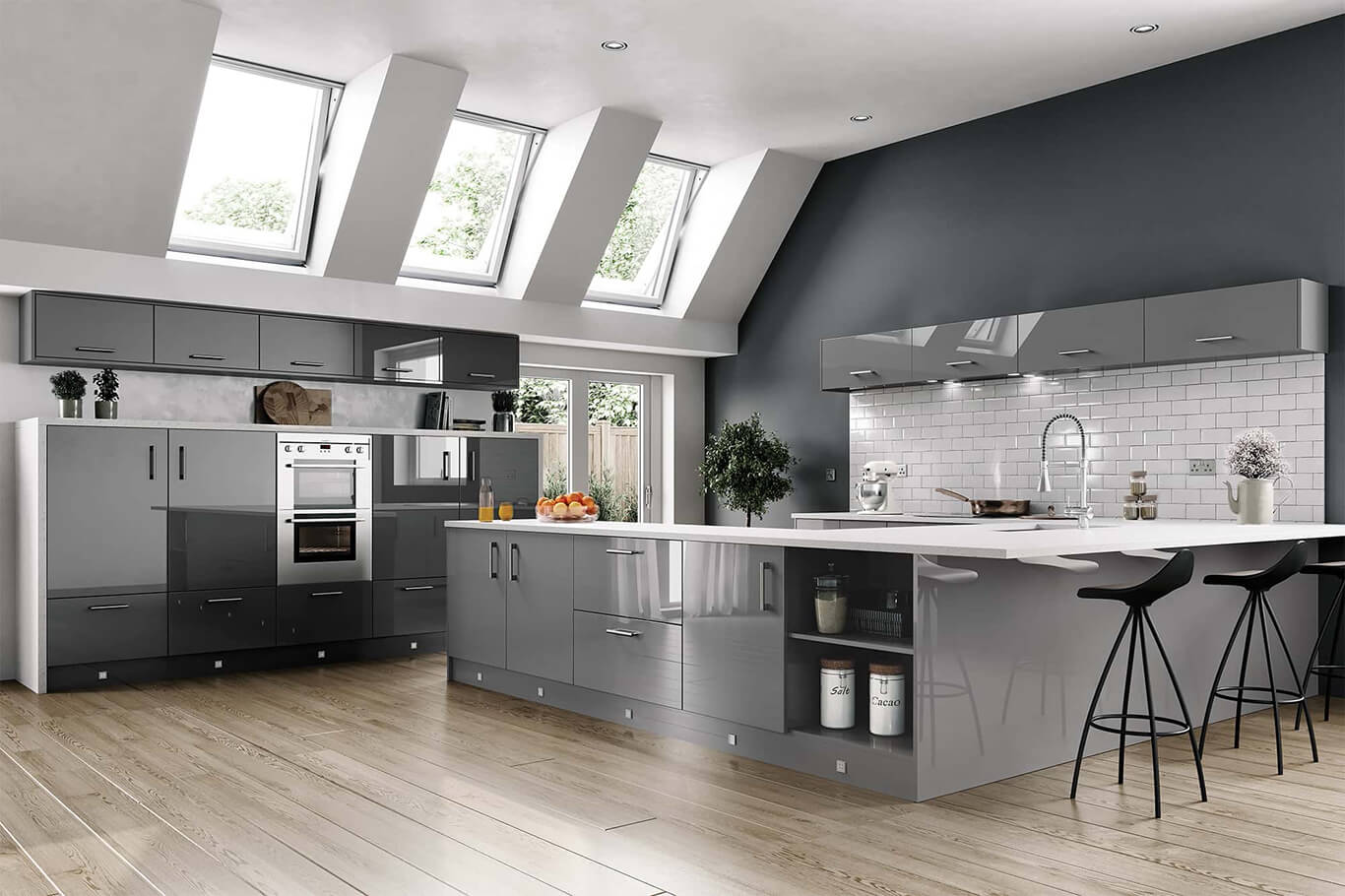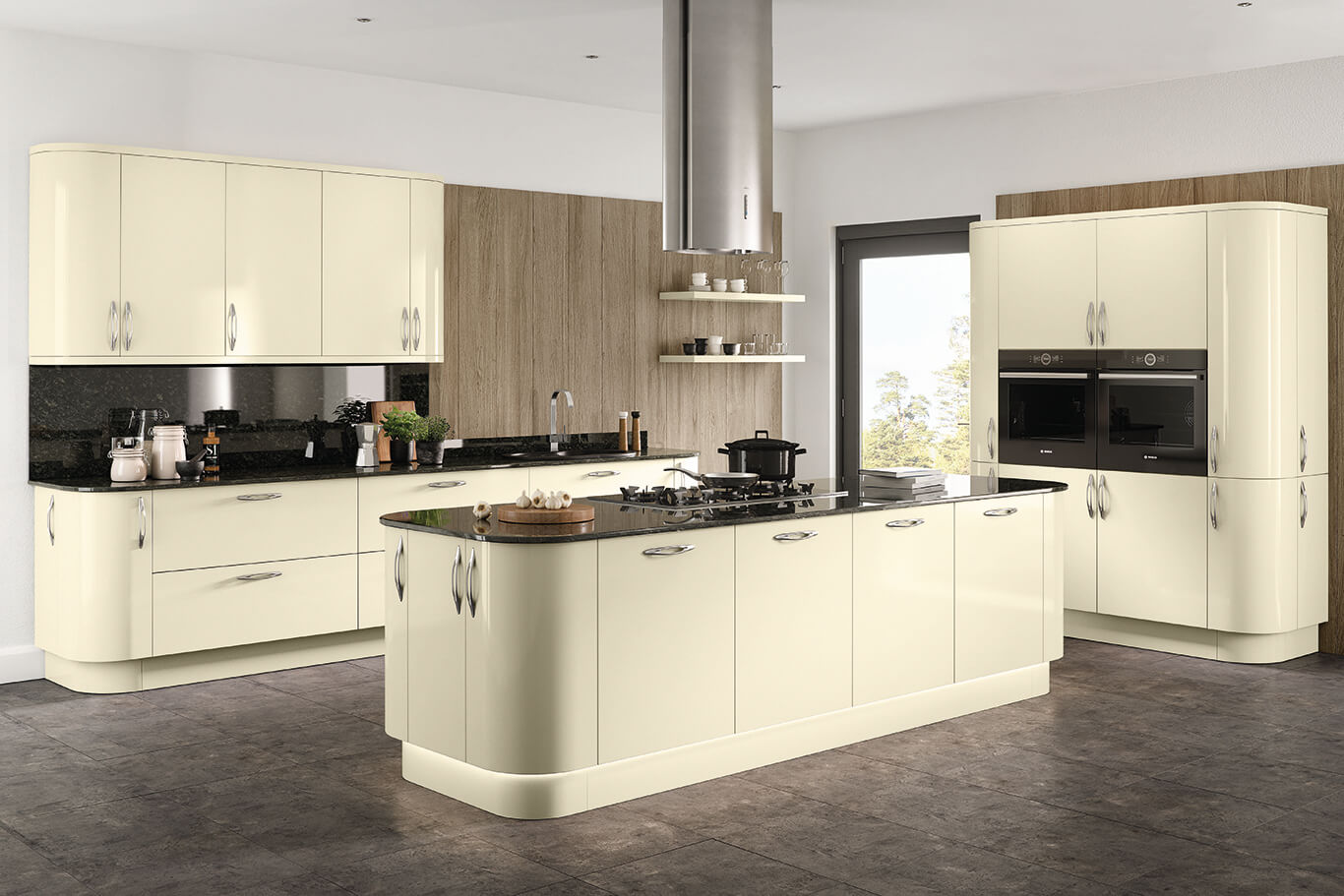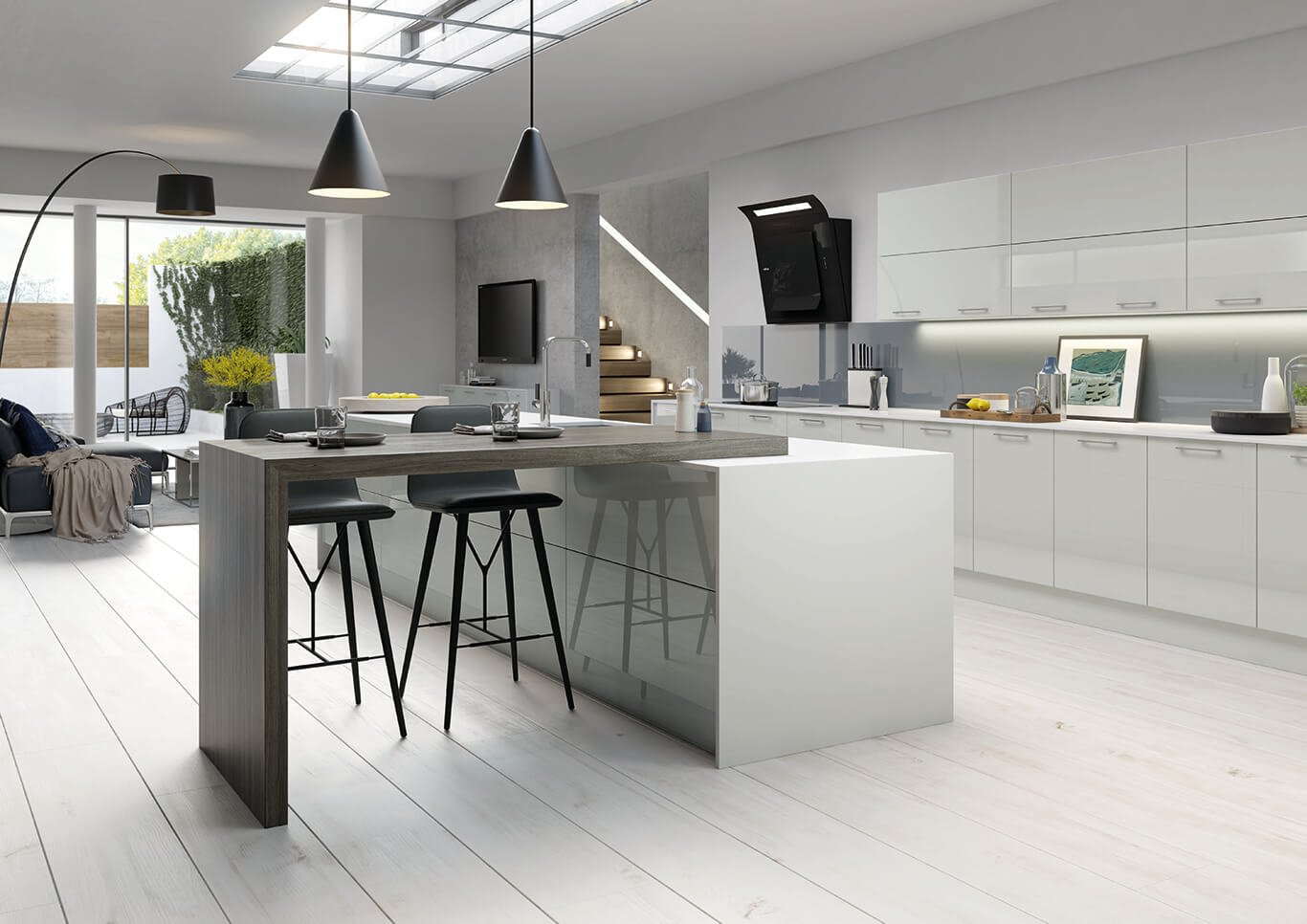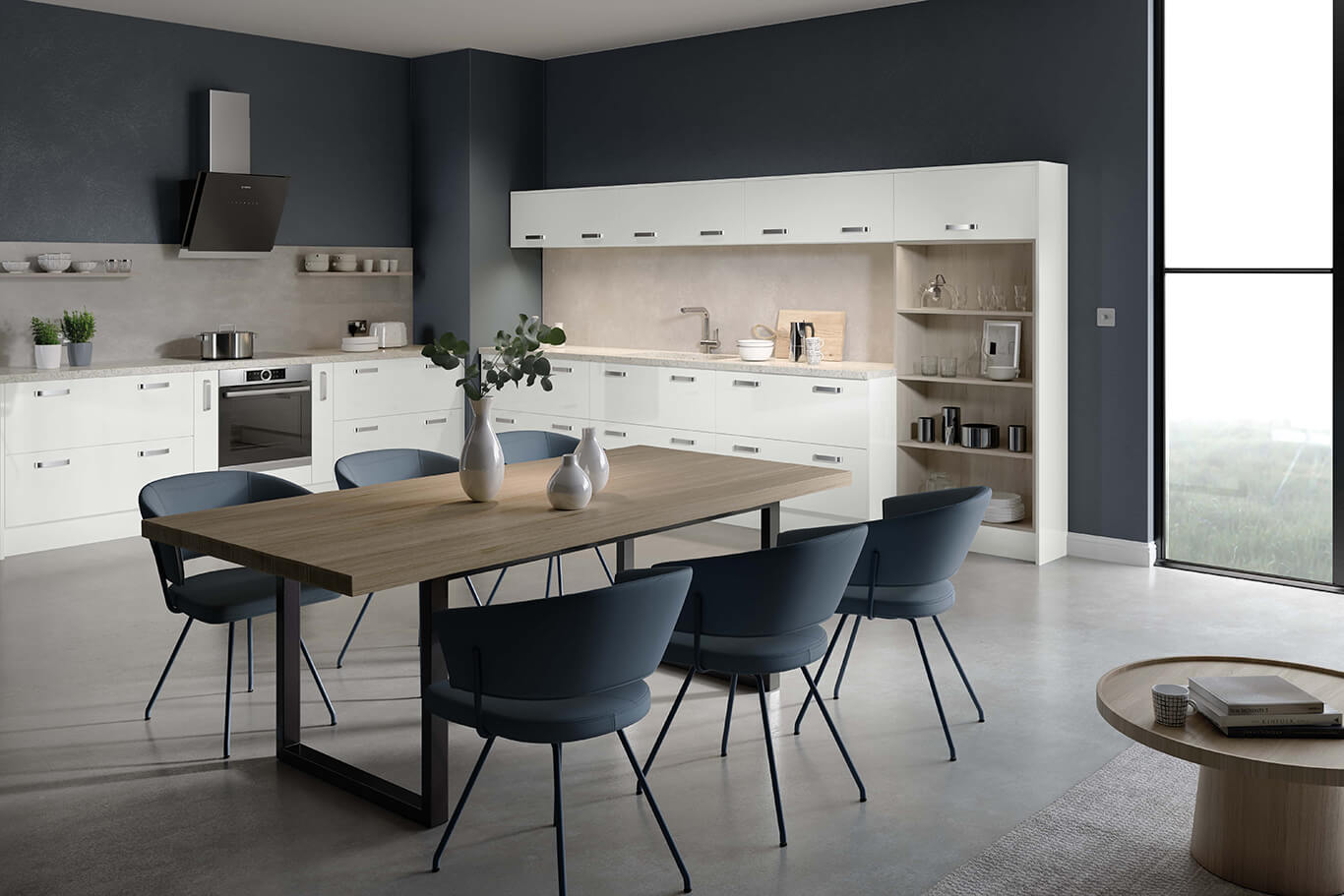 What if you could combine a door that was modern, timeless and easy to maintain at the same time? Look no further than the Vivo+ range, one of the most popular in the Jigsaw collection. Choose from a palette of 6 in a painted finish that ensures longevity plays a major part in your new kitchen. Enjoy straight lines, curves or a mixture of both as we've designed across the respective colours shown here.
Available Colours:
Matt Slab Design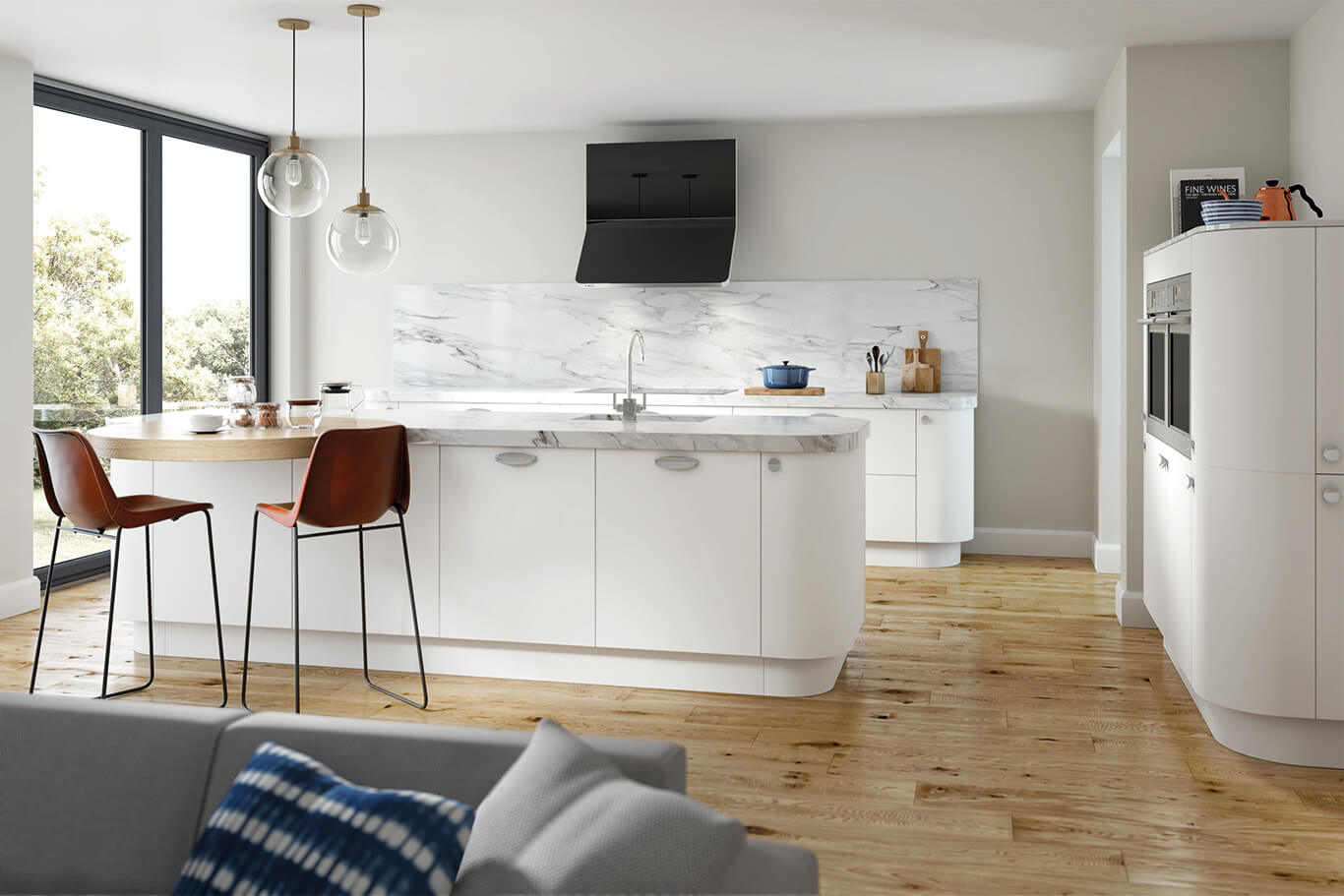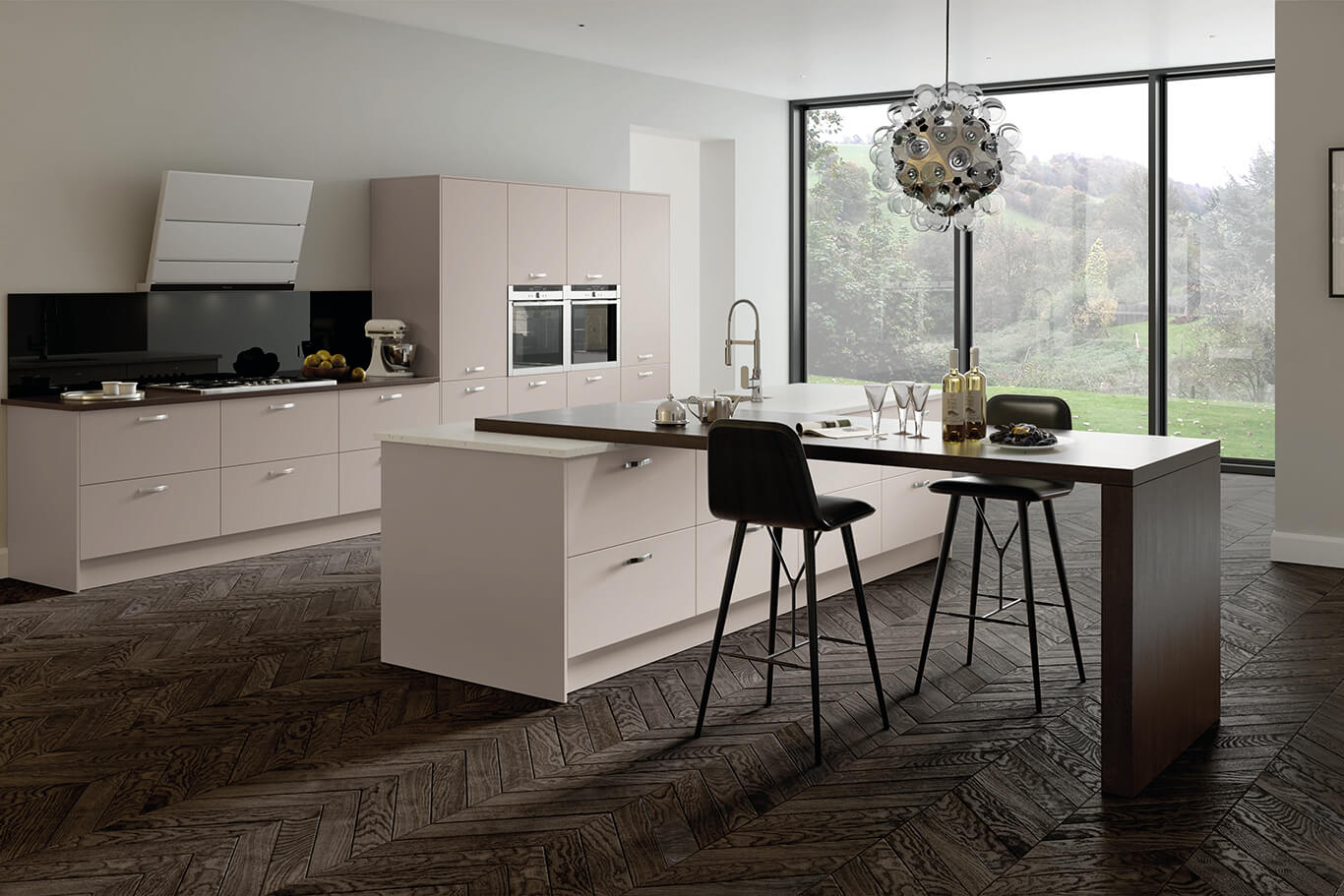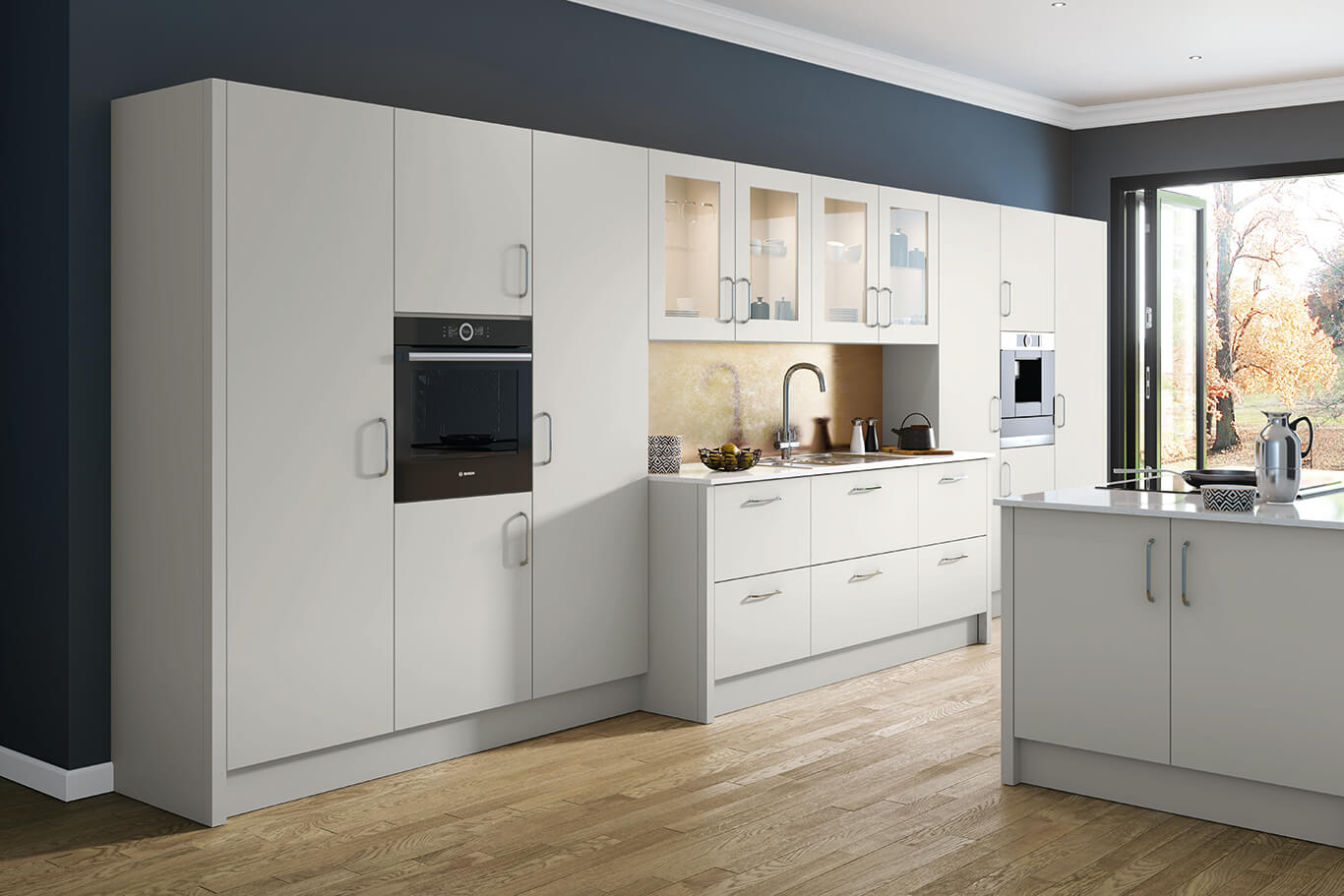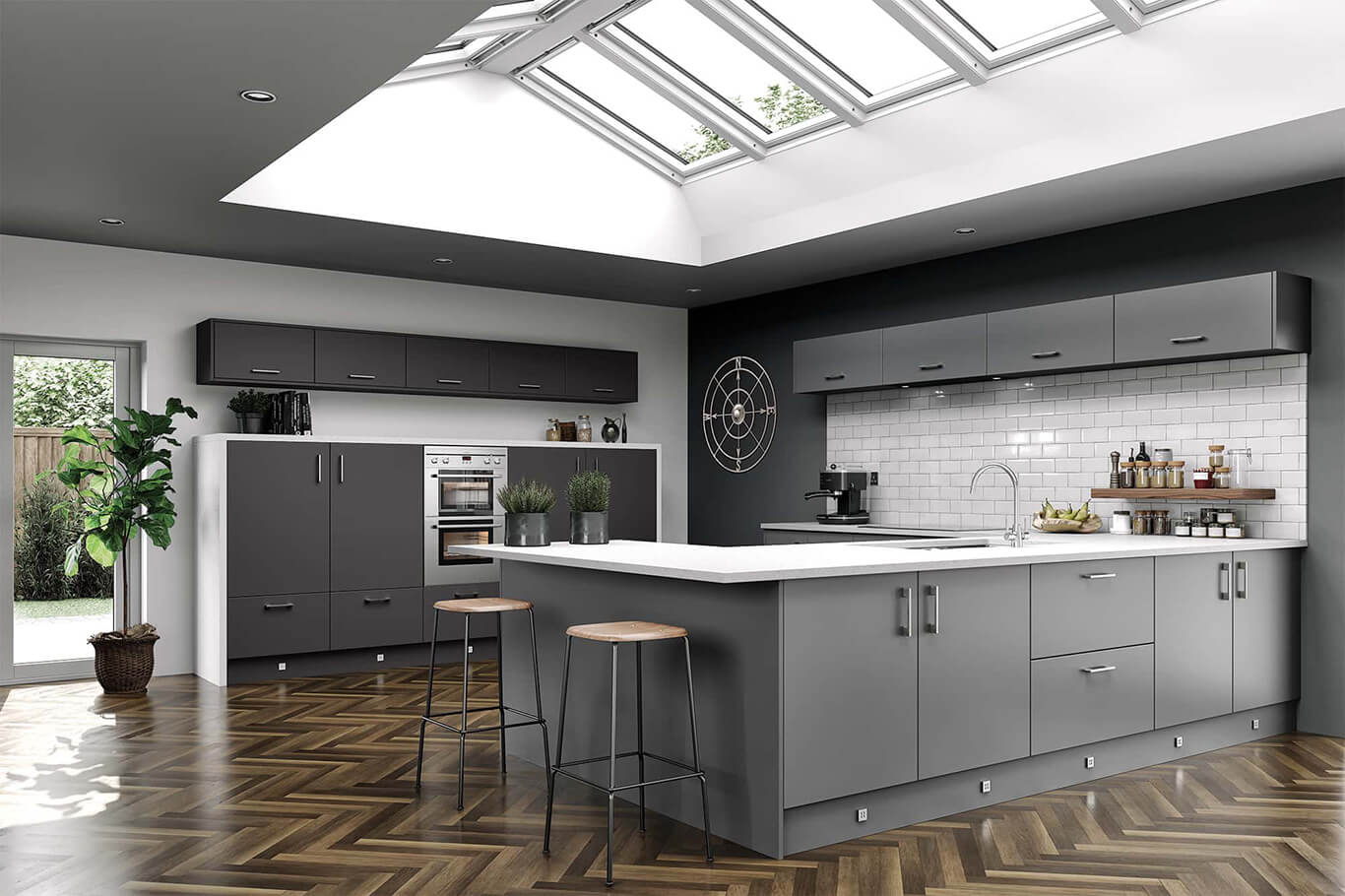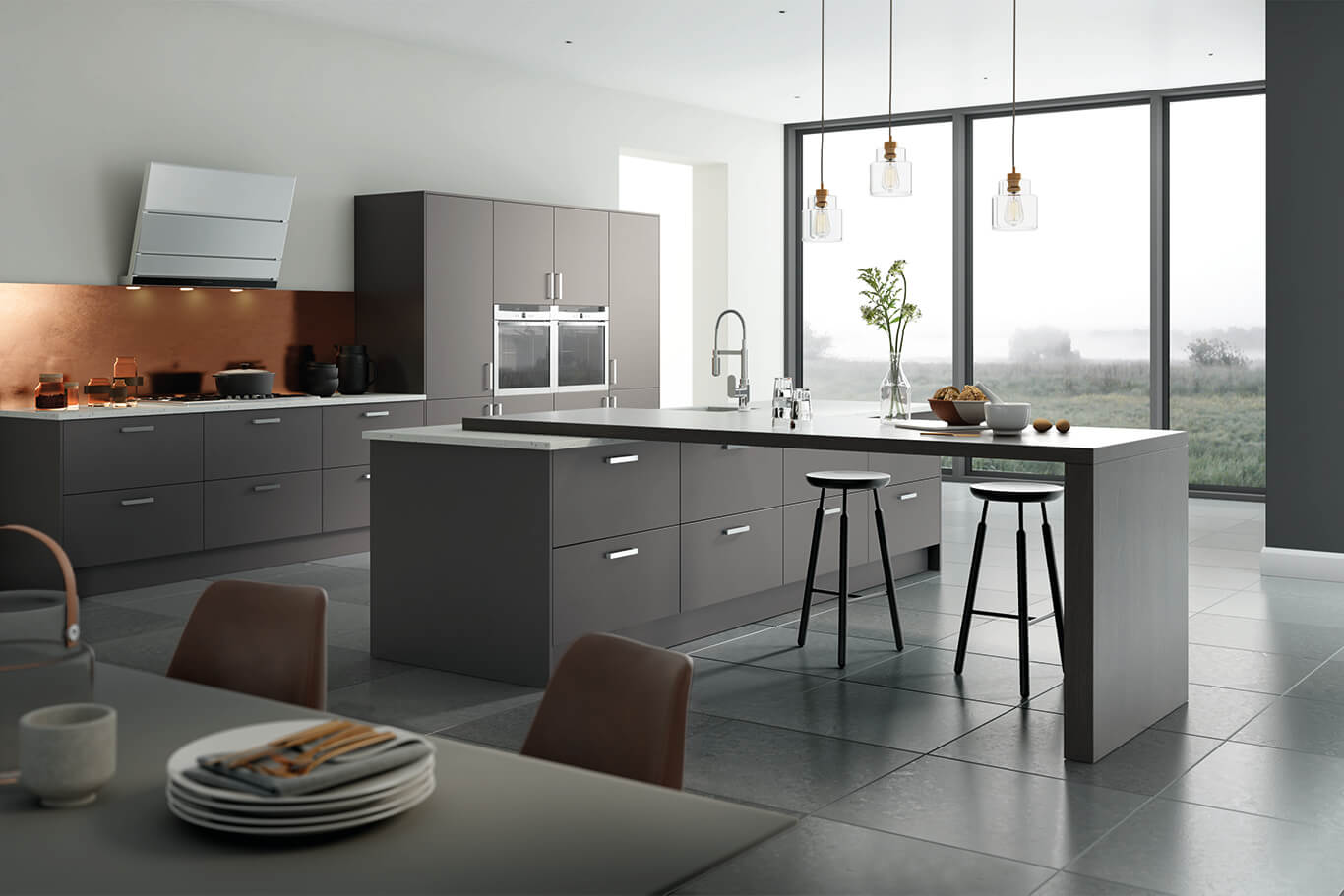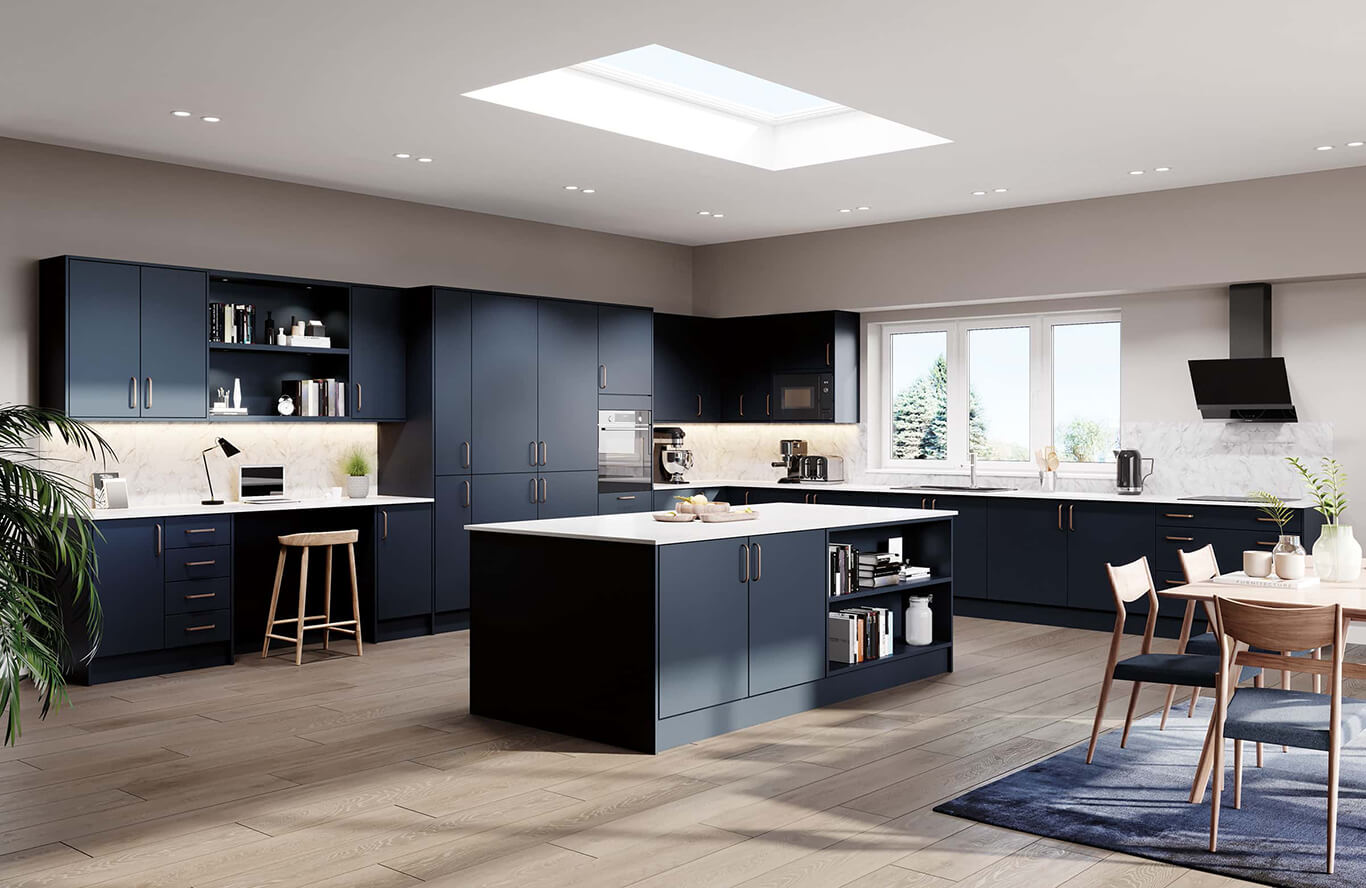 Matt finishes are the flavour of the moment within kitchens and interiors making the Vivo+ Matt collection a natural option for the fashion conscious. The soft matt tone creates a highly tactile door that'll keep you in your kitchen for hours! The colour palette allows the flexibility to mix and match the matt texture with other elements in the kitchen in gloss, woodgrain or metallic finishes, to add design interest or define different zones.
Available Colours:
Vivo+ Matt Paint To Order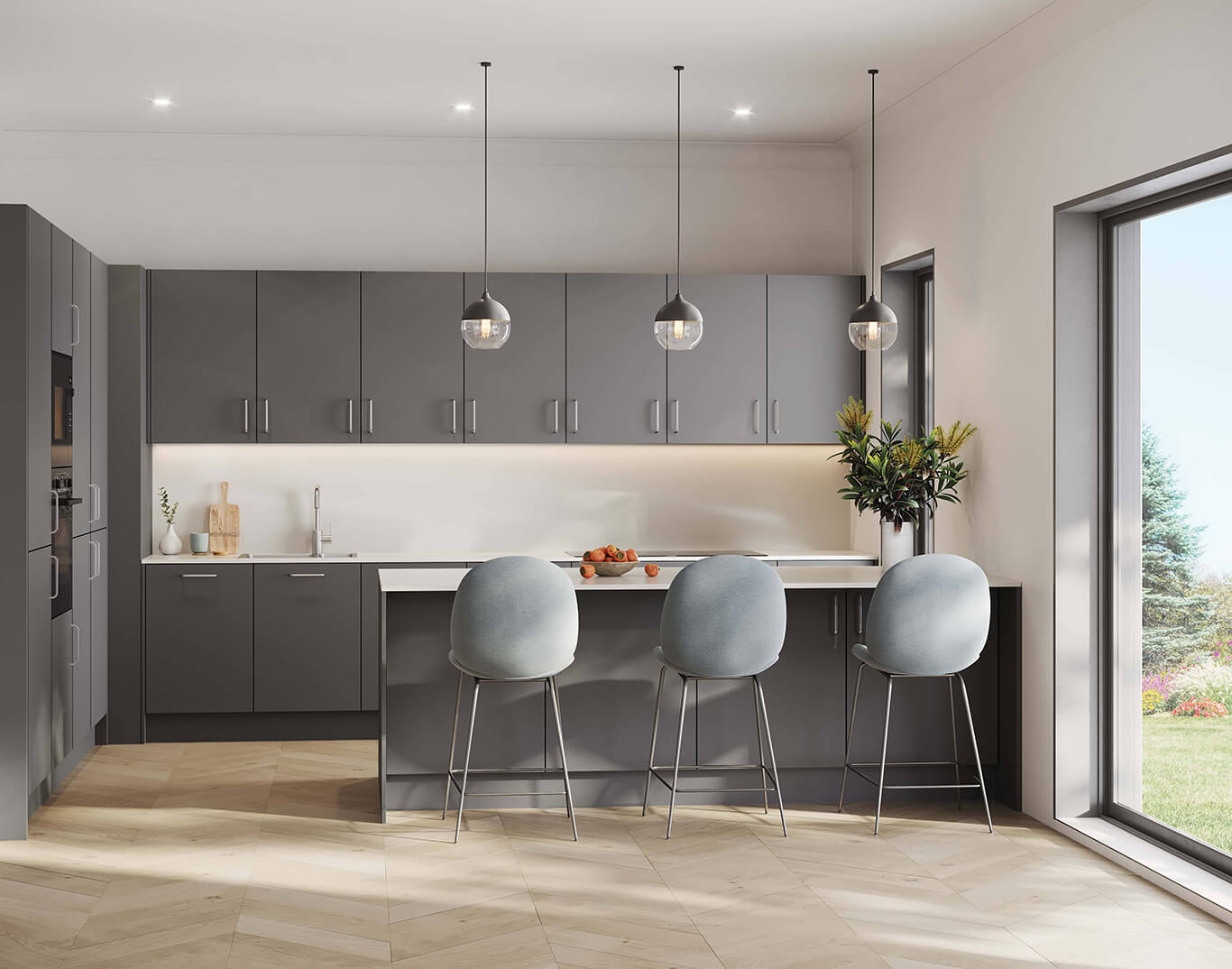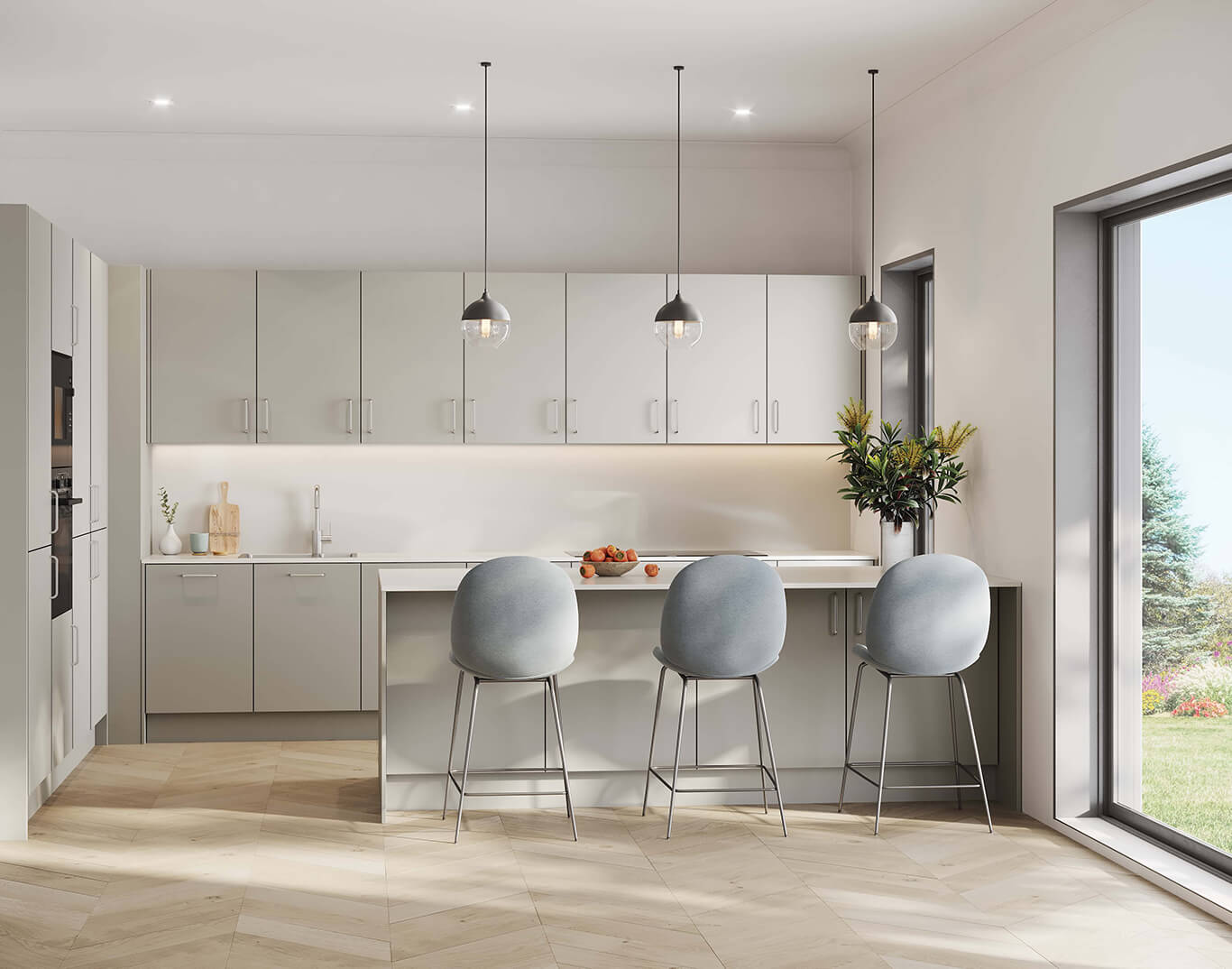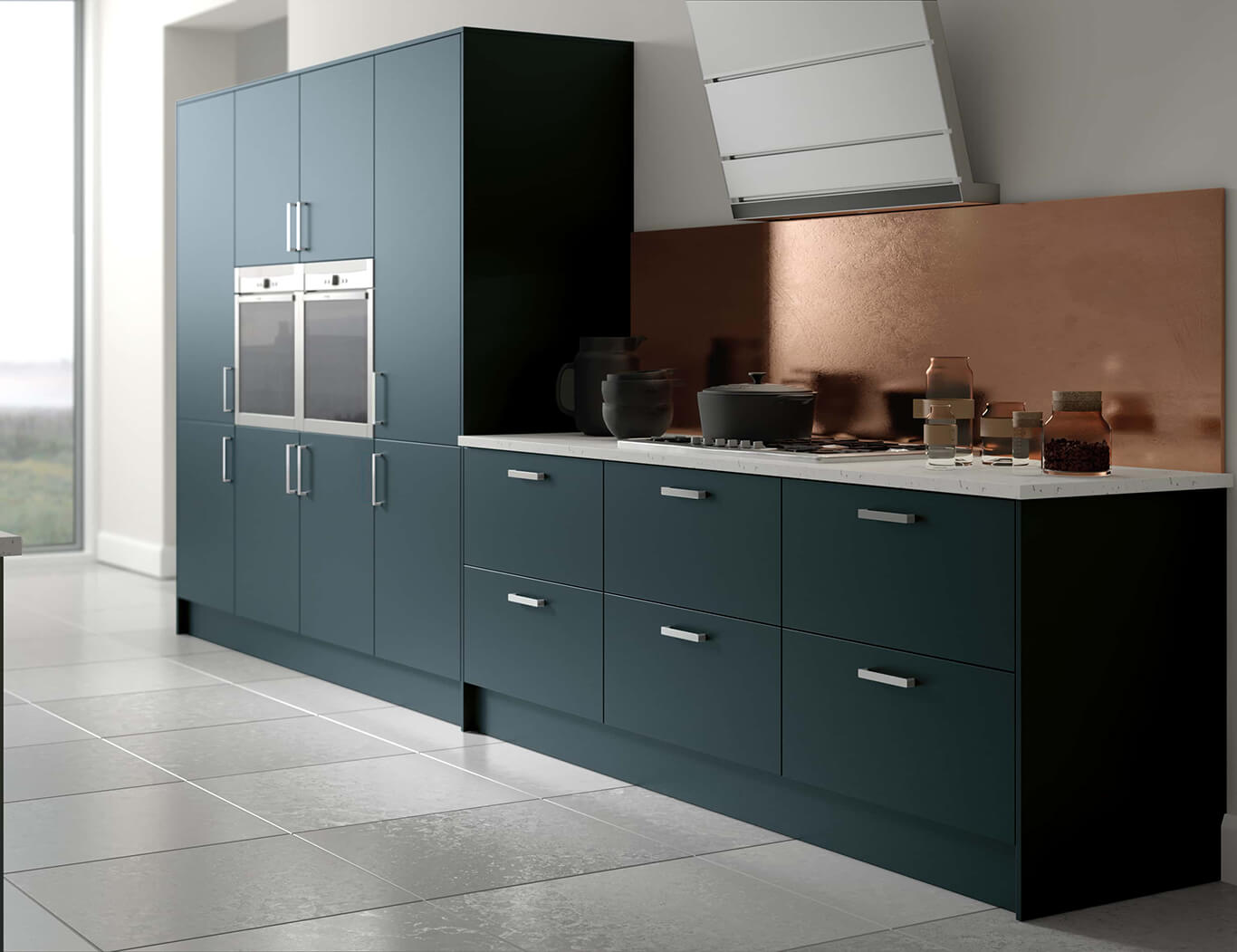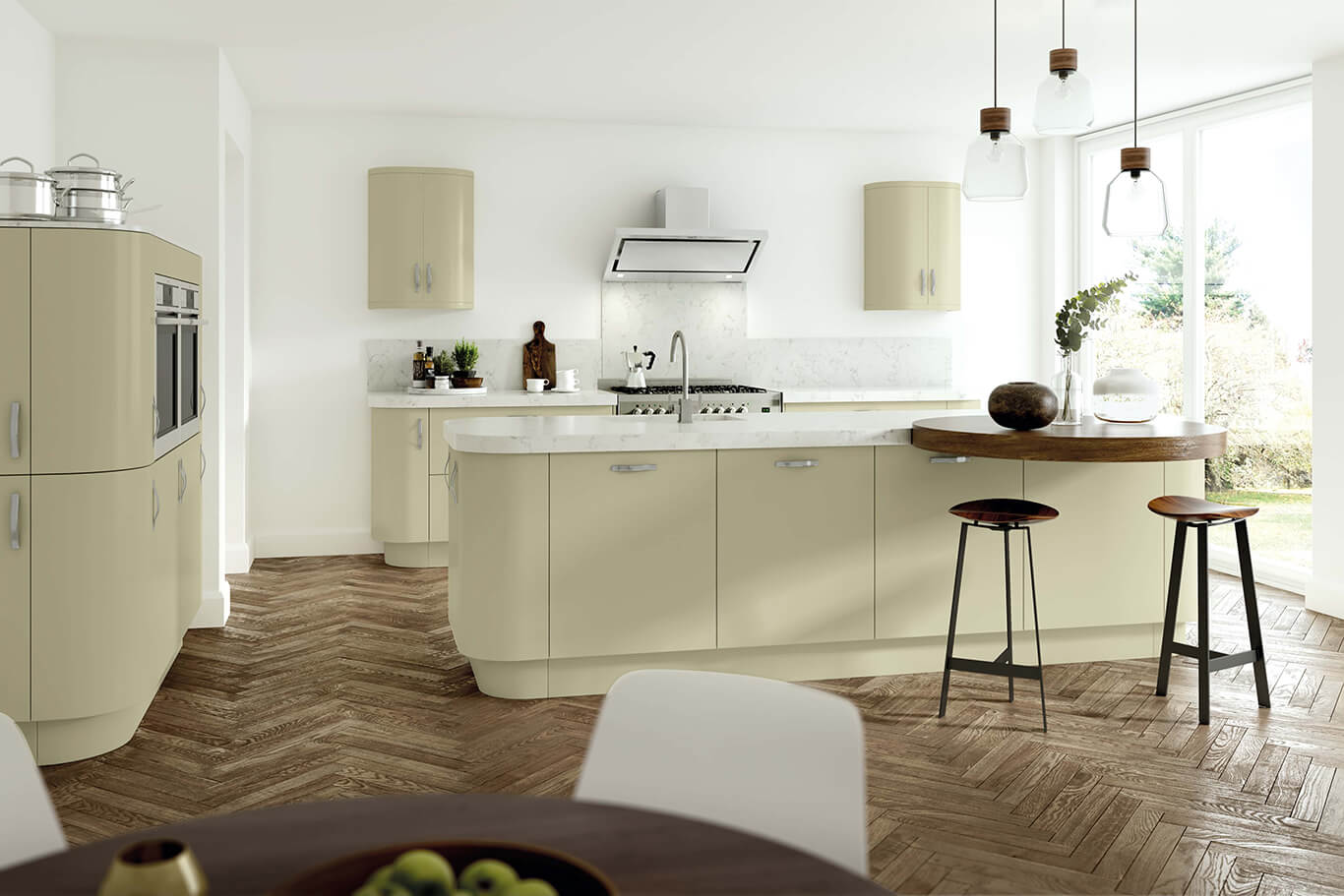 The Vivo slab door design is hugely popular in the UK and is now available in our paint to order and colour match service. The practicality and longevity of this door style remains but now you can make your kitchen truly unique!
Select from a palette of 28 standard colours or choose a colour swatch and let us match it.
We have categorised each range into 5 different tone groups, to help you choose the ideal colour for your home: